Spain is one of the largest countries in Europe which means it would take nearly a lifetime to see and do all it has to offer. Everyone from history buffs to art lovers, outdoor adventurers and foodies will find something here. With diverse landscapes that include dramatic mountain ranges and gorgeous coastlines with sun-soaked beaches, sparkling lakes and streams, the opportunities for recreation enjoyed among spectacular scenery are practically endless.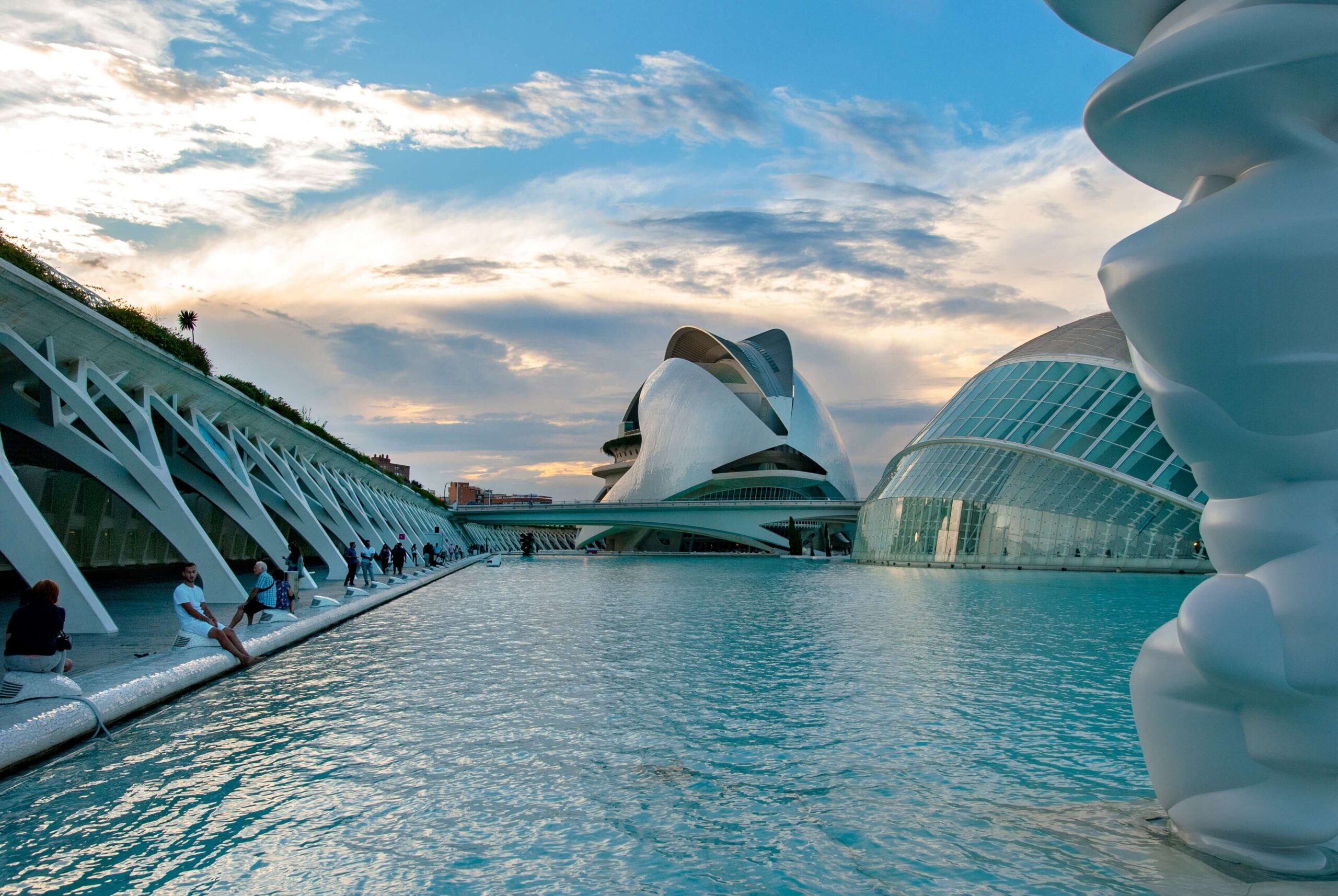 Photo by Alberto Di Maria on Unsplash
Spaniards are well known for being passionate people who enjoy life and indulging in lengthy discussions over a glass of wine or hearty meal. Southern Spain is where the flamenco dance originated, and you'll find performances in many cities across the country. Gastronomy plays a key role in the culture and celebrations can often be found throughout, with lots of unique festivals. These top things to do in Spain are sure to provide inspiration for your own memorable itinerary.
Quick Links
1. Marvel at Magnificent Art & Architecture in Barcelona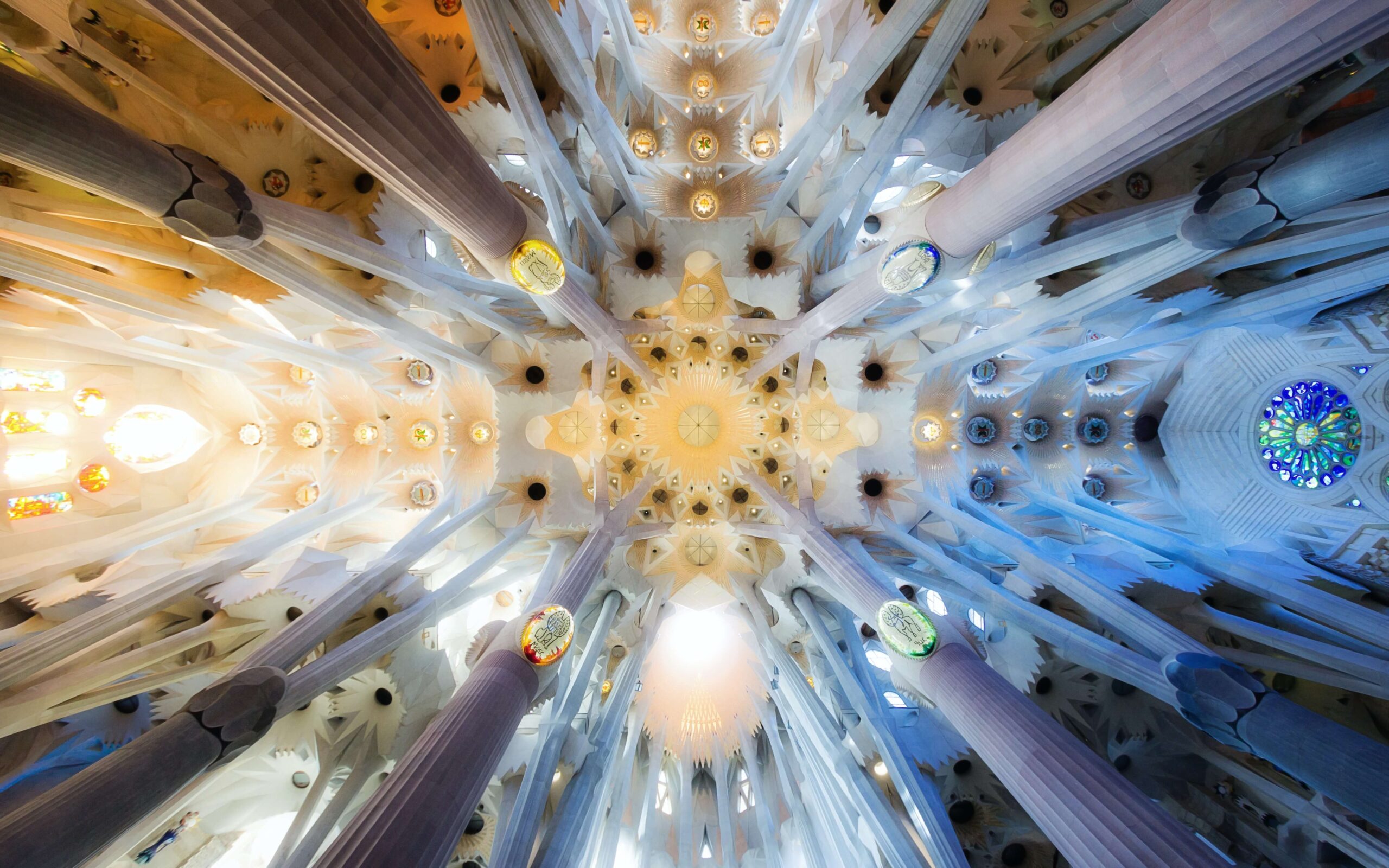 Photo by Claudio Testa on Unsplash
Barcelona's art and architecture is one of its biggest draws. There's so much art here, in museums, galleries, and well beyond, that it would take weeks to explore it all. Antoni Gaudi's work is a definite highlight, like Park Guell with a fantastical dragon and remarkable stone structures. The garden complex includes Gaudi's House which sits among a series of dynamically designed buildings. Sagrada Familia is one of Gaudi's most famous buildings, a mix of art noveau and gothic styles that some call the greatest achievement in Catalan building.
Other top spots to explore in Barcelona include Museu Picasso, established by the artist's lifelong friend, and Museu Nacional d'Art de Catalunya which displays pieces representing Catalan art spanning from the Romanesque period to the mid-20th century.
2. People Watching on Las Ramblas
Photo by Mateo Fernández on Unsplash
The wide boulevard known as Las Ramblas, traveling through the heart of the city for nearly a mile, is a shady pedestrian promenade that's considered to be one of Spain's best spots for people watching. It stretches between Placa de Catalunya square to Port Vell, the waterfront harbor and tends to attract many street performers with not only the usual mix of musicians and mimes, but human statues that turn into mythical creatures or famous figures from history.
Of course, with Barcelona a foodie's dream, you'll find some of the most enticing cafes and restaurants in and around Las Ramblas too. Many offer terraces so you can watch all the action from above. Take it all in from above at the 165-foot-high Mirador a Column, riding the elevator to the top for a panoramic view.
3. Catch a Flamenco Show in Seville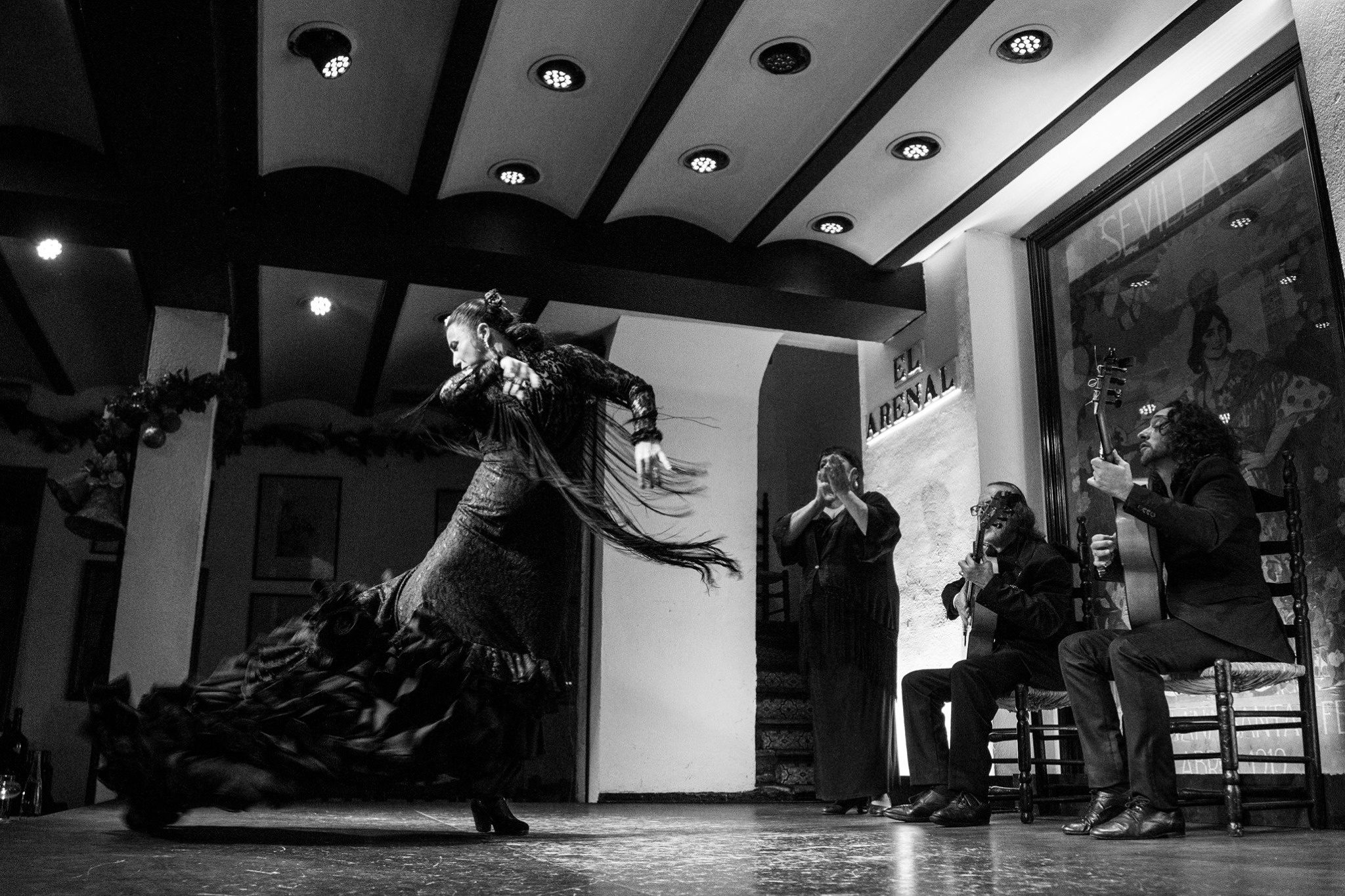 You haven't truly experienced Spain if you don't catch a flamenco show. It's a big part of Spanish culture and as Seville is known as the 'City of Flamenco,' you'll find many venues here for authentic live performances. One of the world's most famous is Tablao Flamenco El Arenal which serves authentic Andalusian dishes to enjoy while watching. Casa del Flamenco is a beautiful venue with the shows taking place on an interior patio with no microphones or other amplification. Or, you might head to one of the nightly traditional shows at Casa de la Memoria
4. Tour Seville Cathedral and the Alcazar
Photo by Henrique Ferreira on Unsplash
There's another reason to visit Seville other than Flamenco. It's home to one of the world's largest churches, a sprawling 124,000-square-foot building and an awe-inspiring sight. Completed in 1528, it holds Christopher Columbus' tomb. A tour will take you to see the bell tower, La Giralda, one of Seville's most important symbols, providing a magnificent view over the city at 342-feet above ground.
The UNESCO-listed Alcazar is a royal palace with a rich and interesting history that will be revealed on your tour. It was built by Moorish rulers with origins that trace back to the early 8th-century, although most of the building dates to the 12th-century. It includes a mix of elements, with Spanish Catholics adding various gothic, Renaissance, and Romanesque designs to the original Islamic structure.
5. Discover the Alhambra in Granada
Photo by Dimitry B on Unsplash
Located at the foot of the Sierra Nevada Mountain Range, Granada is best known for the Alhambra which forms its medieval area and towers above the modern town below. One of the top attractions in all of Spain, it dates back to the late 800s and includes the palace, fortress, castle, and enclosed town, all spread across two adjacent hills.
Considered one of the finest examples of Nasrid art in decorative and architectural aspects, you'll find plenty to explore along with a gorgeous backdrop that includes the snowy peaks of the Sierra Nevada. You'll be able to wander through intricately decorate rooms and serene courtyards, with one of the must-visits the Palacios Nazaries. Built in the 13th-century to house the Nasrid Dynasty of Alhambra, it's the most impressive expression of the site.
6. Spend a Day at the Beach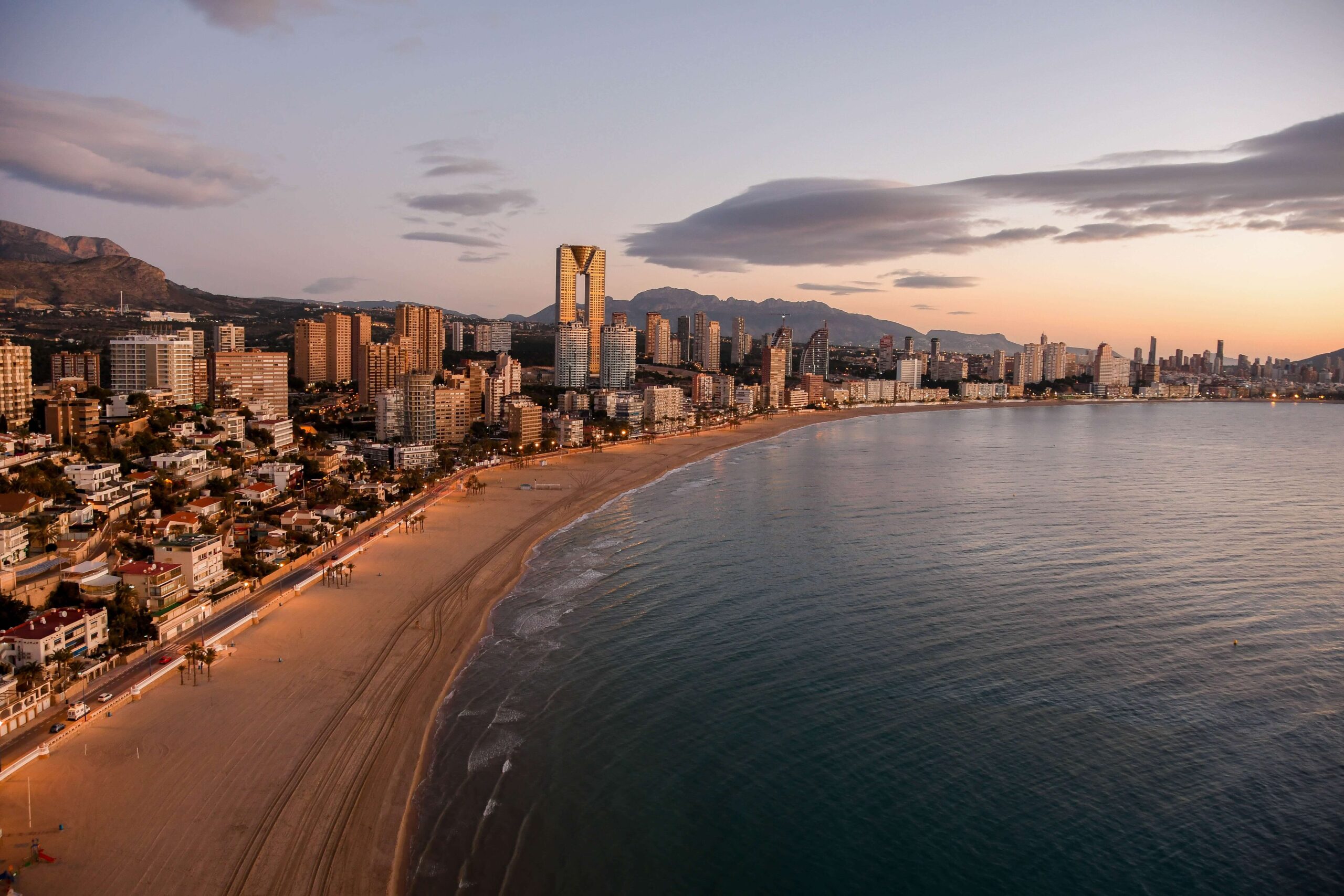 Photo by Maksim Ivanov on Unsplash
With thousands of miles of coastline, there are many beautiful beaches to take advantage of in Spain, including some especially impressive stretches in the Costa Blanca area along the Mediterranean Sea. There's something for everyone here, with spots that are peacefully undeveloped and lively areas too. If you're in Barcelona you'll have lots of options nearby, including Bogatell, a less-crowded locals' favorite with plenty of room for tossing down a towel.
La Concha in the chic city of San Sebastian is often named among the prettiest in Europe, with a crescent of white sands spanning for nearly a mile along the Bay of Concha, popular for sunbathing, swimming, and paddling.
7. Taste Your Way Through San Sebastian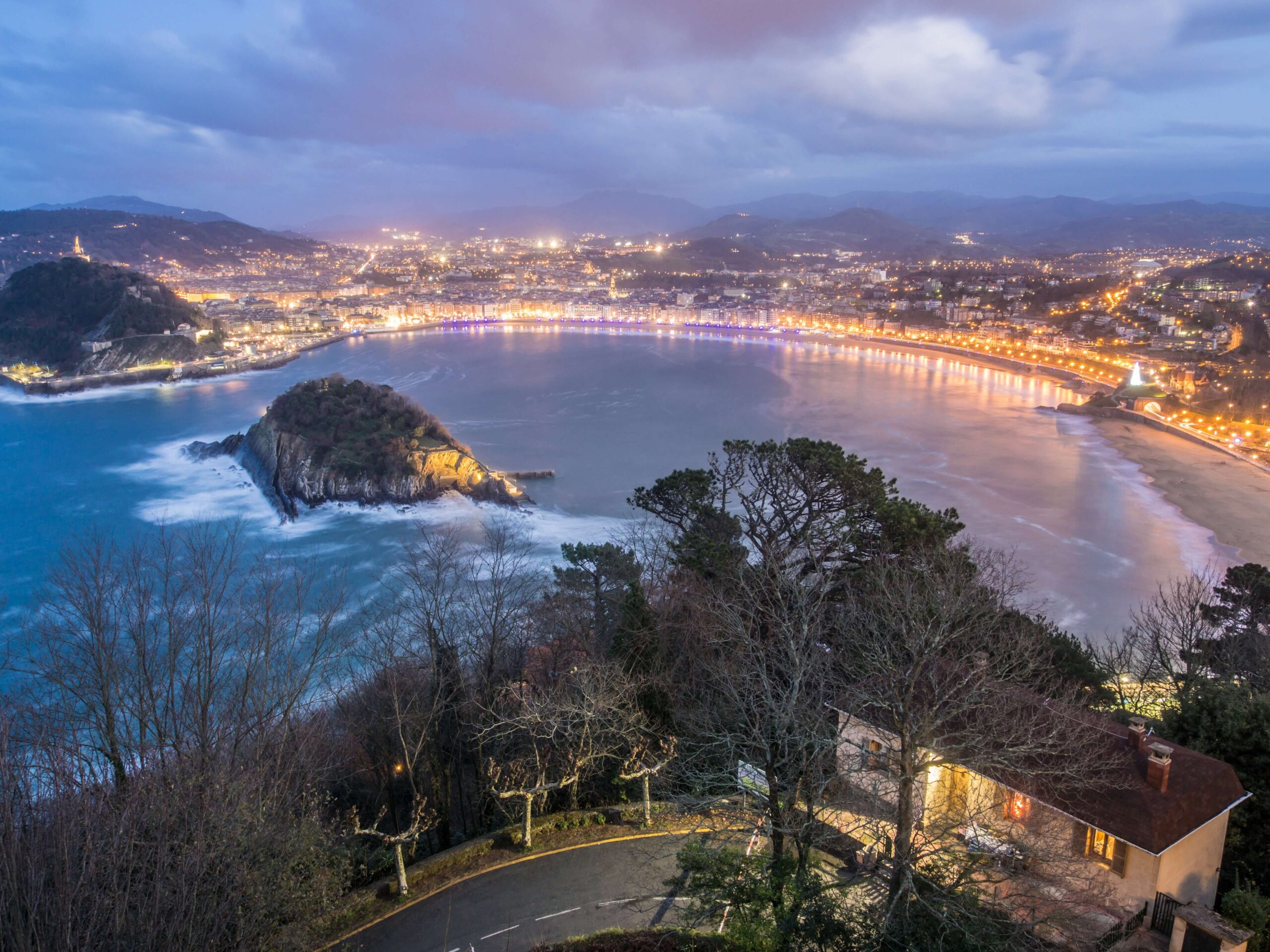 Photo by Raul Cacho Oses on Unsplash
Speaking of San Sebastien, it was named one of Europe's two cities of culture for 2016, although it may best be known as one of the world's top foodie destinations. Located along the northeast coast as part of the Basque Autonomous Community, it has a rich tapas culture and lots of delicious regional offerings like salt cod, Idiazabal cheese, and hearty stews, any of which can be enjoyed with the area's tasty Txakoli wine. You'll be able to sample it everywhere from pintxo bars to Michelin-starred restaurants.
Pintxos are the Basque version of tapas and they're some of the best you'll ever taste. You might want to take a pinxtos tour that will bring you to top family-run eateries while learning more about the city's history and unique culture.
8. Explore History Dating Back to Prehistoric Times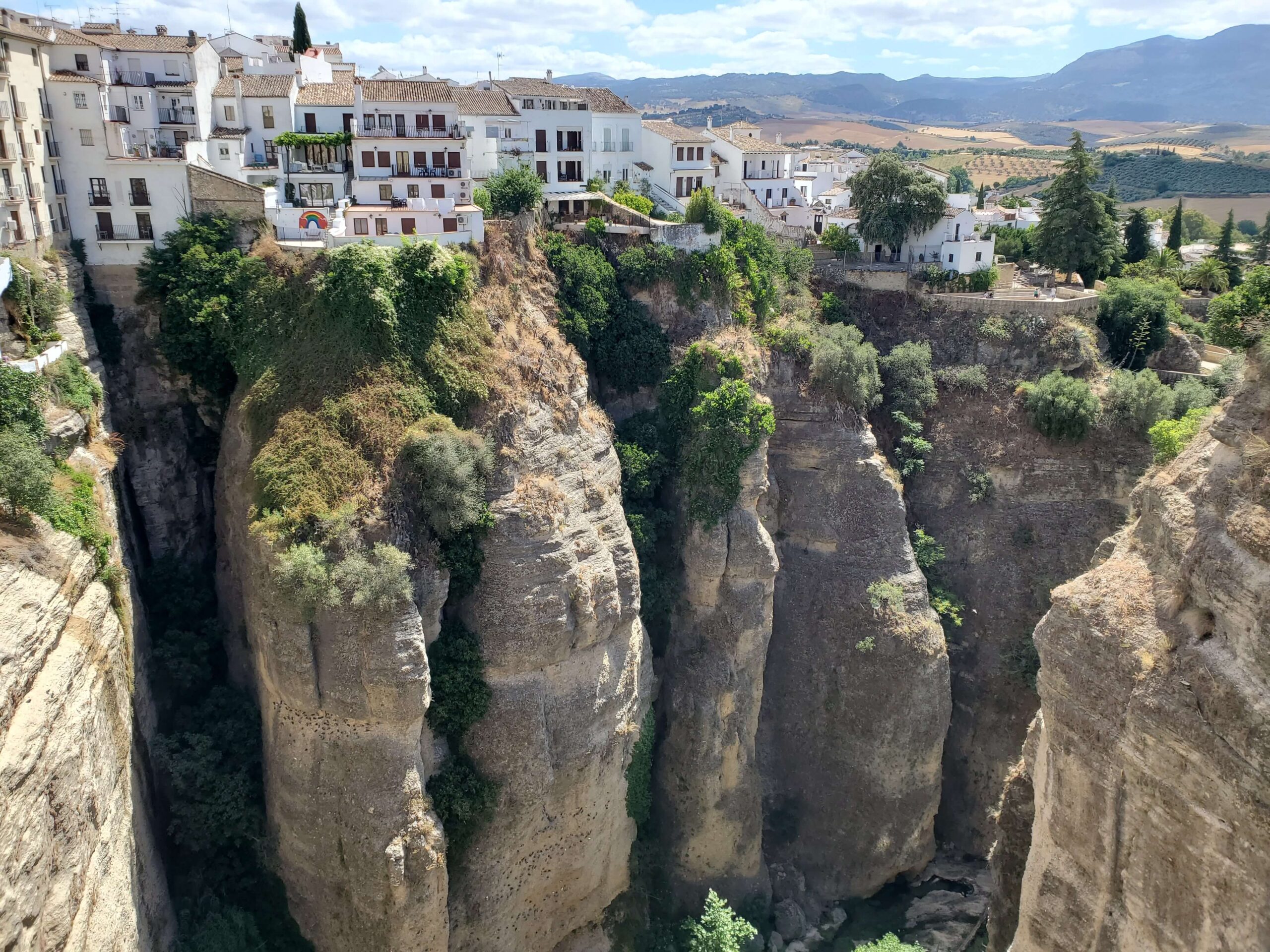 Photo by Hasmik Ghazaryan Olson on Unsplash
While interesting history can be found throughout the country, some of the oldest can be discovered in Ronda. The mountaintop city in the province of Malaga is dramatically perched above a deep gorge that separates its old town from the new. Visitors can check out the 13th-century baths, some of the most well-preserved in all of Spain, along with remains of settlements that date to the Neolithic age. Evidence of human presence goes back much farther, with fine examples of Palaeolithic cave art in the Cave of Pileta. The bullring built in the 1700s is one of the country's oldest and most impressive.
9. Cheer for Real Madrid
Photo by Victoria Primak on Unsplash
There are many things to do in Madrid but one of the best ways to get a taste of local life is to catch a game at Estadio Santiago Bernabéu, the city's main football/fútbol (soccer) stadium. It's the home of Real Madrid which has more followers than any other team in Spain. Even if you aren't a sports fan, as an important part of the local culture, it's worth coming here to cheer on the team with locals often talking about a lot more than the game.
If Real Madrid isn't playing while you're here, you might want to take a tour which includes a look at the presidential box, press room, history room, dugouts, and more. There's also a store where you can pick up some gear to blend in with the area's residents too.
10. Dine at the World's Oldest Restaurant
Sobrino de Botin is a Spanish fixture that holds the Guinness World Record as the oldest restaurant in the world. It's been in operation since 1725 on Calle Cava Baja in Madrid, renowned for its roast suckling pig Hemingway mentioned in the closing pages of The Sun Also Rises. It's so old, Spanish romantic painter Francisco Goya (1746–1828) is said to have washed dishes here in his youth.
Of course, it's not just the history that keeps Botin in business. The food is what draws many here, including the signature dish, a whole suckling pig that's stuffed with aromatics and doused in white wine before being crisped in a wood-burning oven.
11. Hike the Picos de Europa
Photo by Javier Rincón on Unsplash
One of the most underrated destinations in Spain, Picos de Europa is a mountain range in the northern part of the country in the Autonomous Communities of Asturias, Cantabria and Castile and León. Its highest peak soars for nearly 8,700 feet. Here you can hike miles and miles of scenic trails, including a spectacular day hike that winds for 7.4 miles along the Divine Gorge. The route leading from the Fuente Dé cable car, reveals the peaks of Tesorero, Horcados Rojos, and Pena Vieja.
One of the late Anthony Bourdain's last "Parts Unknown" episodes, "Asturias" from Season 12 featured another amazing trek that leads to historic Bulnes. The postcard-perfect mountain village can be reached by the old route Tony and friend Chef Jose Andres took, or by a funicular built into the mountain.
12. Sample Spanish Cider in Asturias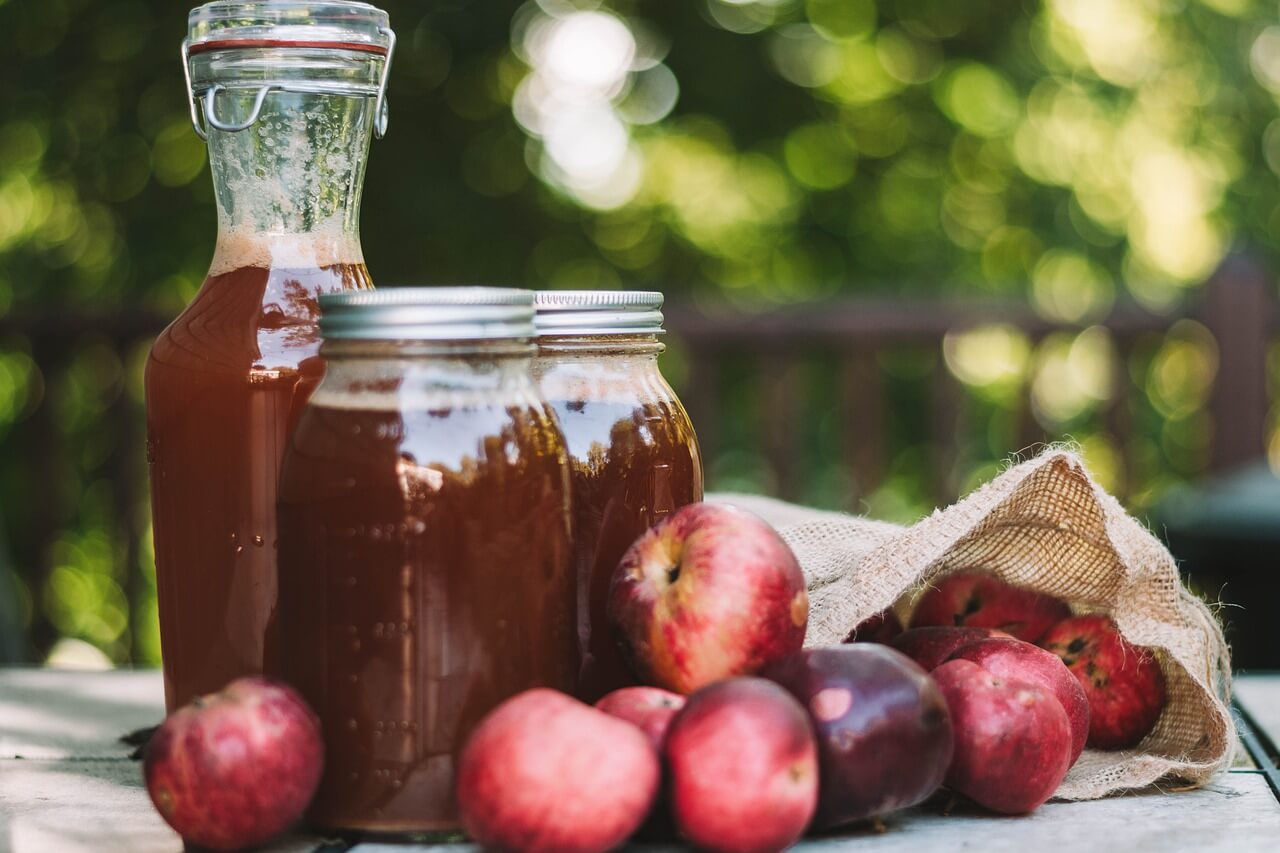 Image by Veronica Bosley from Pixabay
The Principality of Asturias in the northwest is known for its medieval architecture, religious sites, mountains, rugged coast, and cider. Spain has its own unique and delicious type of sidra (cider), and Asturias is considered the capital of it all. It's made from locally grown apples and has been produced in the region since ancient times. The signature drink of the region, there are Spanish cider houses called sidrerias where you can marvel at the unique way it's poured into your glass from a dramatic height before enjoying the tasty sample.
The pour, or how they "throw" cider, high above the head, is a memorable experience of its own. It's done in order to volatilize part of the acetic acid which improves the texture, flavor, and aromas.
13. Visit the Famous Cave of Covadonga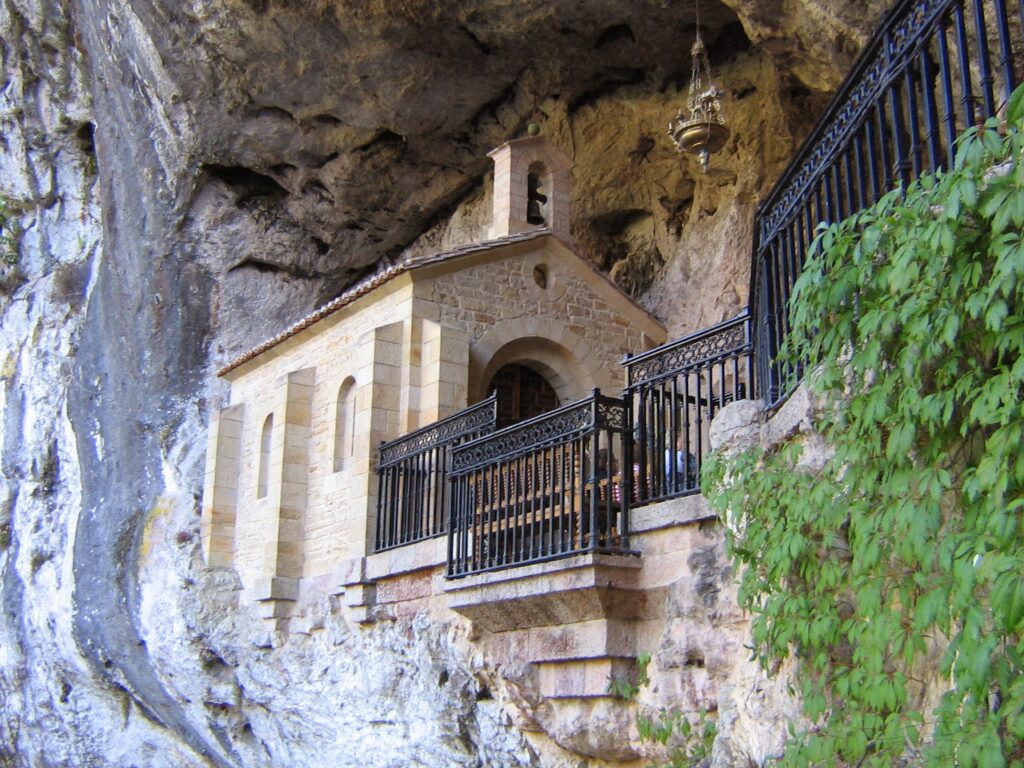 A hidden cave and Catholic sanctuary. Santa Cueva de Covadonga is nestled in the Picos de Europa mountain range and contains a shrine inside that's dedicated to the Virgin of Covadonga. The chapel is carved right into the mountainside cave, creating a spectacular vision to behold and one of the top places for photographs in the Asturias region. While it's now connected to the Christian religion, it was originally a site for prehistoric pagan worship. Just below, you'll see water waterfall which flows from a natural spring.
14. See Spain's Most Beautiful Village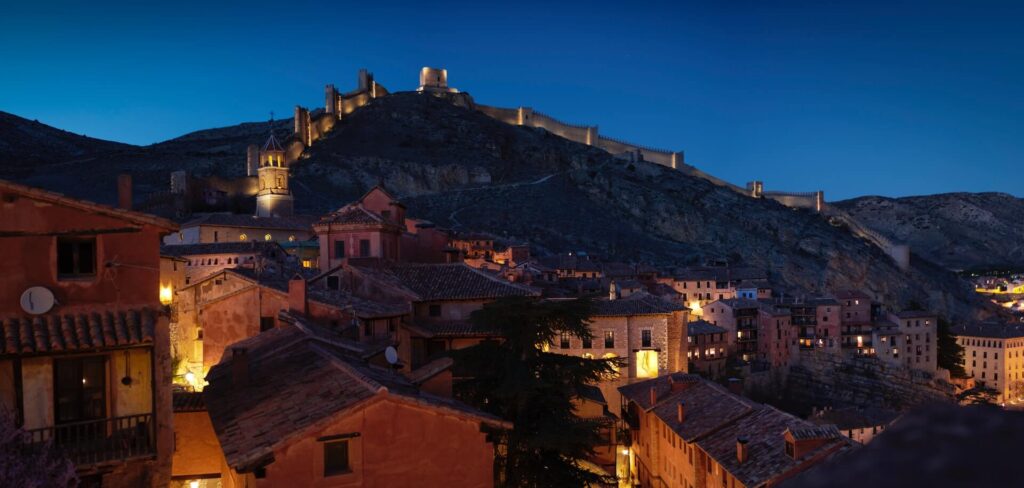 There are many pretty villages in Spain but one of the most charming of all is Albarracin, the capital of the Sierra de Albarracin Comarca. It was built atop a mountain at nearly 3,900 feet above sea level while the Guadalaviar River circles below like a moat. Visitors can follow a walkway with wooden bridges to explore the wooden homes with pink plaster, similar to structures often seen in Italy, along with narrow streets that are lined with medieval architecture that makes it particularly attractive. In 2018 it was even named the most beautiful village in Spain by the Spaniards themselves, beating out 249 other towns with less than 10,000 inhabitants.
15. Step into the Mezquita in Cordoba
Photo by Eliott Van Buggenhout on Unsplash
The iconic Mezquita is Cordoba's claim to fame, a mesmerizing site with its magnificent red and white arches, honoring Moorish-Andalusian art. One of the greatest Islamic buildings in the world, it serves as a symbol of the culture that once flourished here more than a millennium ago when it was the capital of Islamic Spain. At the time Christians, Jews, and Muslims all lived side by side. Patio de Los Naranjos with its fountains, cypress, palm, and orange trees forming the entrance, was the site of ritual ablutions before prayer in the mosque.
Visitors can climb the over 177-foot-high bell tower for a bird's-eye view of the main building and impressive panoramas.
16. Wander Through Valencia
Sunny Valencia is the capital city of the Costa Blanca which spans 124 miles along the Mediterranean coast. White sandy beaches are only minutes away, with cabanas and sun loungers, backed with a promenade, shops, and eateries. It's fun just to wander through the city, discovering its ancient history through relics of the past like the gates of the 14th-century walls that soar over the historic center. Plaza de Virgin, a lively square, is home to Turia Fountain which features eight women, representing the eight irrigation channels that have delivered water to the city since Roman times.
The Barrio del Carmen neighborhood is one of the largest medieval areas in all of Europe, making it a must to explore.
17. Snorkel in the Balearic Islands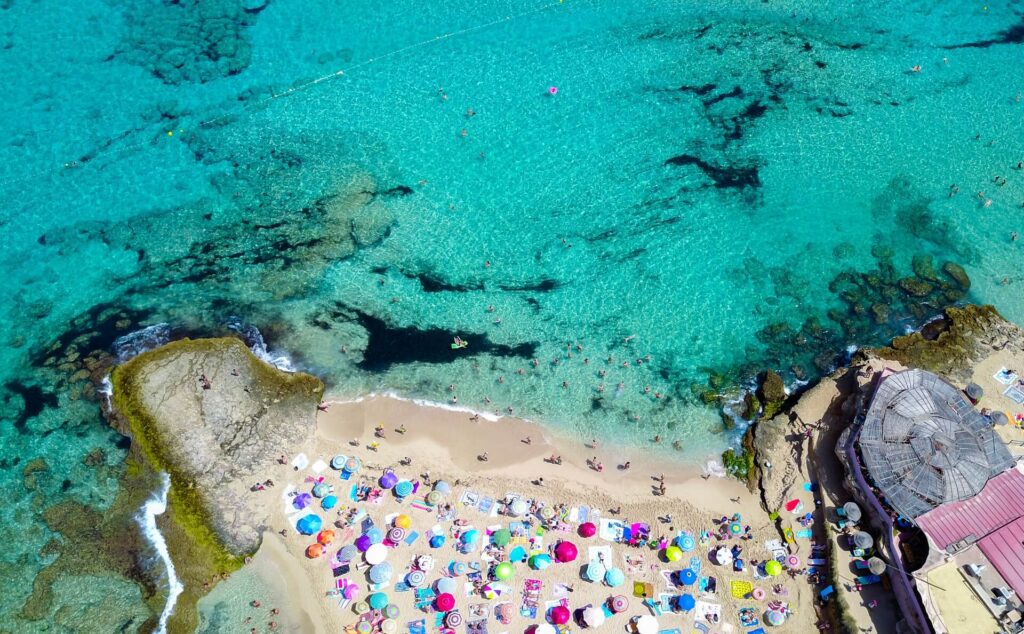 Photo by Michael Baccin on Unsplash
If you like exploring underwater worlds, don't miss the Balearic Islands. The archipelago extends from the Spanish mainland and includes five main islands, four of which are inhabited: Mallorca, Menorca, Ibiza, and Formentera. All offer enticing inlets, coves, and beaches with crystal-clear blue waters ideal for snorkeling. Pack your gear or rent some and discover everything from seagrass beds visited by starfish and saupe fish to sponges and moray eels along the drop-offs.
18. Walk the Camino de Santiago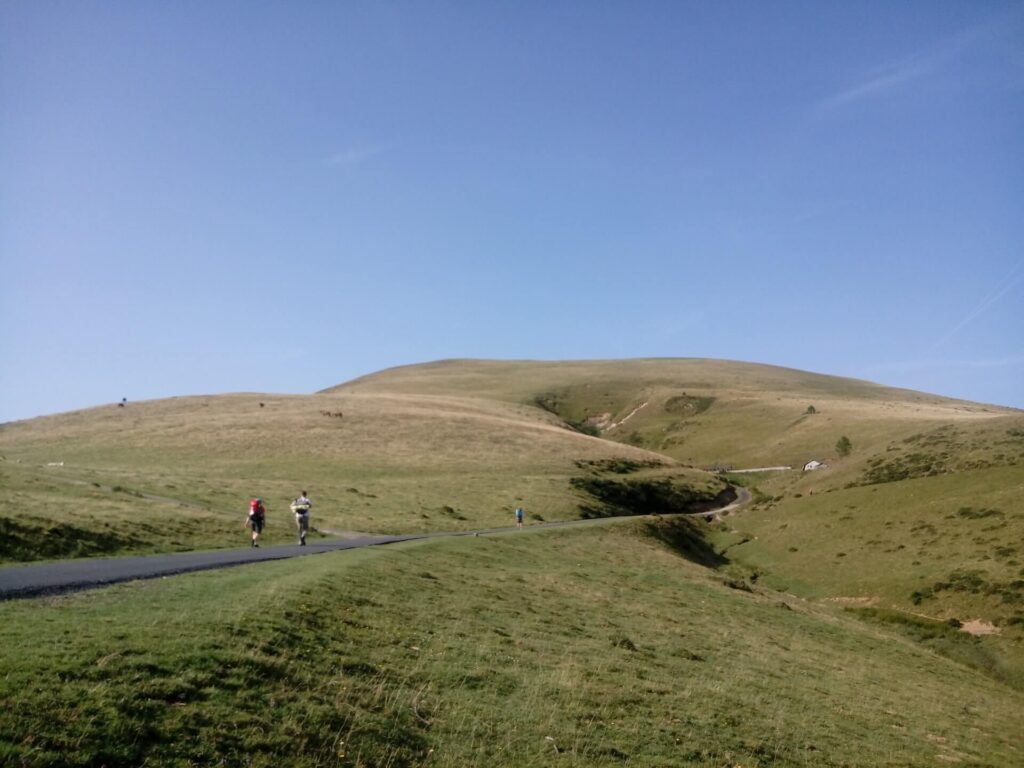 Photo by JOOSAM PARK on Unsplash
One of the most famous pilgrimage routes in Europe, Camino de Santiago, or the Way of St James, is undertaken by more than 100,000 pilgrims every year. It leads to Santiago de Compostela, the resting place of St James. The journey is 485 miles long, starting from St. Jean Pied de Port, but you don't have to walk the entire route. It travels through the Pyrenees and Lower Navarre in Spain before proceeding to the north and ultimately, the iconic cathedral. Walkers spend the night in simple, family-run hostels along the way.
19. Experience Merida, the 'Roman City'
Merida was founded by the Romans in the 1st-century BC, serving as the capital of the Extremadura region in the west. It's considered to be one of the world's most well-preserved Roman sites and includes a magnificent amphitheatre with many of the original elements, a Roman circus, temples, Roman mansions, aqueducts, and more. The highlights are the amphitheatre, Temple of Diana, and Guadiana Bridge.
Guided day and night tours are both available, and if that isn't enough, you can explore the impressive collection at the National Museum of Roman Art with part of an ancient Roman road and large mosaics.
20. Join the World's Biggest Food Fight
The world's biggest food fight takes place in Spain. The town of Buñol hosts La Tomatina on the last Wednesday of August every year. If you'll be in the country when it occurs, it's something not-to-be-missed, attracting tens of thousands of people who come to throw hundreds of thousands of pounds of tomatoes at east other. The battle lasts only for an hour, but it's definitely one for the books. A local tradition for decades, started in the mid-1940s, theories say it all began as a practical joke among friends.
With so many things to do in Spain, the hardest part is narrowing it all down. You might have to make a few more trips to take it all in, a perfect excuse to return.