Your honeymoon is one of the most important trips you will take in your lifetime and while there is no one-size-fits-all honeymoon destination, it is important that you choose one that marks the significance of the occasion and feels like an extra special way to start off your new life as a married couple. While some people know exactly where they want to go, we know that it can be a tough decision for others. To help you get started, we have put together a list of the Top 28 Honeymoon Destinations from around the world based on 4 categories. Quick links below
The Top 7 Romantic Honeymoon Destinations
From spending an incredible evening in a world-class mountain resort in New Zealand to waking up with sweeping oceanfront views in Bali, you can find a wonderful array of romantic honeymoon destinations around the world to fit every taste and budget.
1. Italy
Italy has long been one of the most visited countries in the world. With thousands of years of history, priceless art, stunning architecture, and amazing food, it is no surprise why it was part of many wealthy travelers' "Grand Tour" around Europe.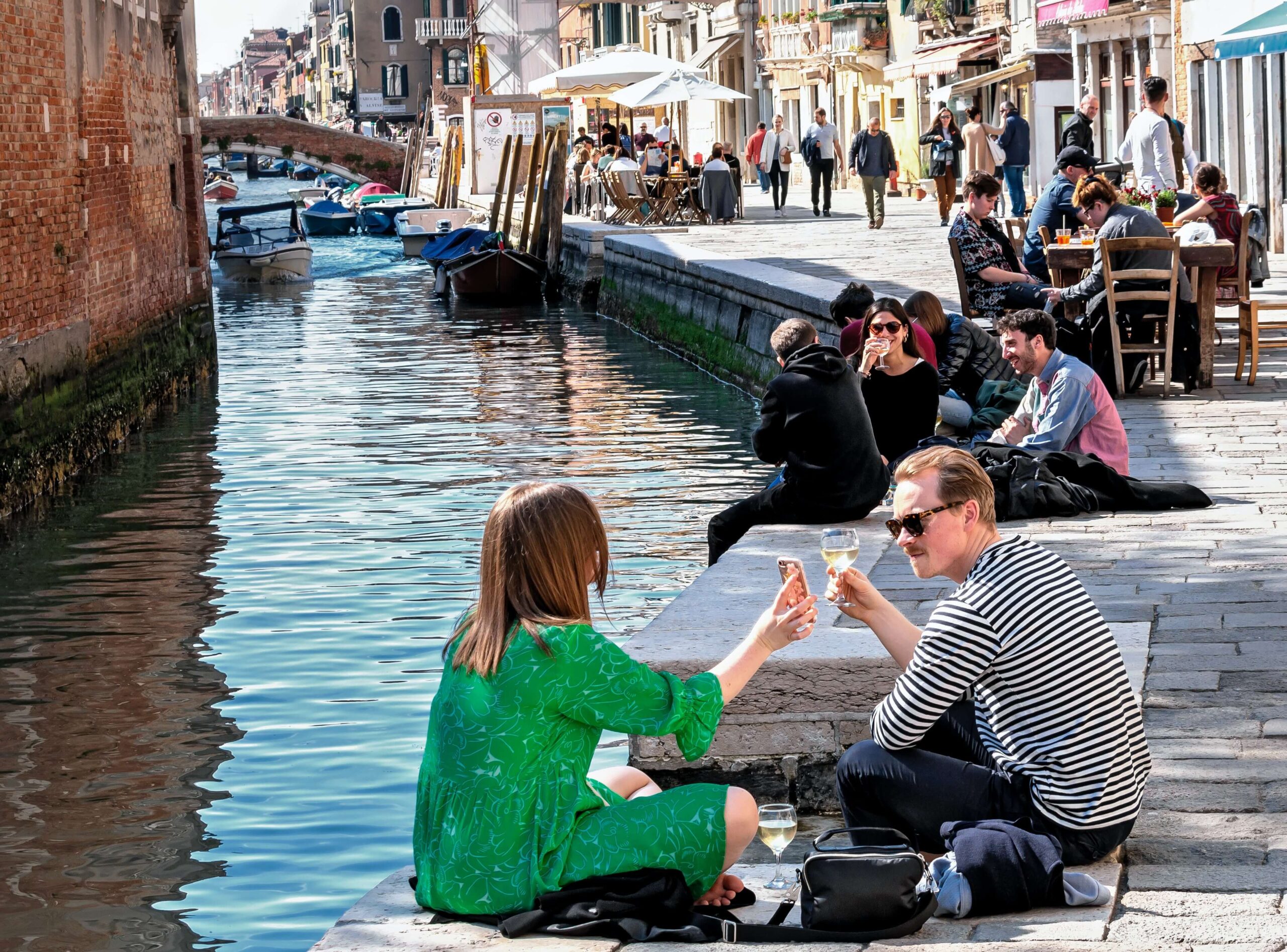 Photo by sterlinglanier Lanier on Unsplash
Activities/What To Do
Gastronomy
Historical landmarks
Scenery
Beaches
Places to visit
Rome
Florence & Tuscany
Venice
Cinque Terre
About Italy
Italy is overflowing with jaw-droppingly beautiful towns, fabulous museums, cosmopolitan cities, adorable restaurants and cafes, and gorgeous scenery which makes it one of the best European honeymoon destinations.
In Rome, you can view spellbinding thousand-year-old Roman ruins in the Roman Forum, the Coliseum, and the Pantheon. Meanwhile, Florence is teeming with gorgeous architecture, including the immense Duomo, tranquil courtyards, and some of the world's most famous art museums. Tuscany, the area surrounding Florence, is full of quaint, picture-perfect towns, vineyards, olive trees, and rolling hills and Venice is simply spellbinding with its interconnecting canals and unique architecture.
Although the country is relatively small and travel distances are short, it is impossible to visit all of Italy's many, many attractions on one trip. However, if you plan it well, you can easily visit a diverse range of places in under two weeks. Train travel is convenient with frequent trains between major destinations and unless you are already comfortable driving in European cities, it may be best to skip the rental car.
2. Greece
With thousands of years of history and ancient ruins scattered throughout the country and hundreds of beautiful islands, Greece is the perfect place for honeymooning history buffs and beach bums.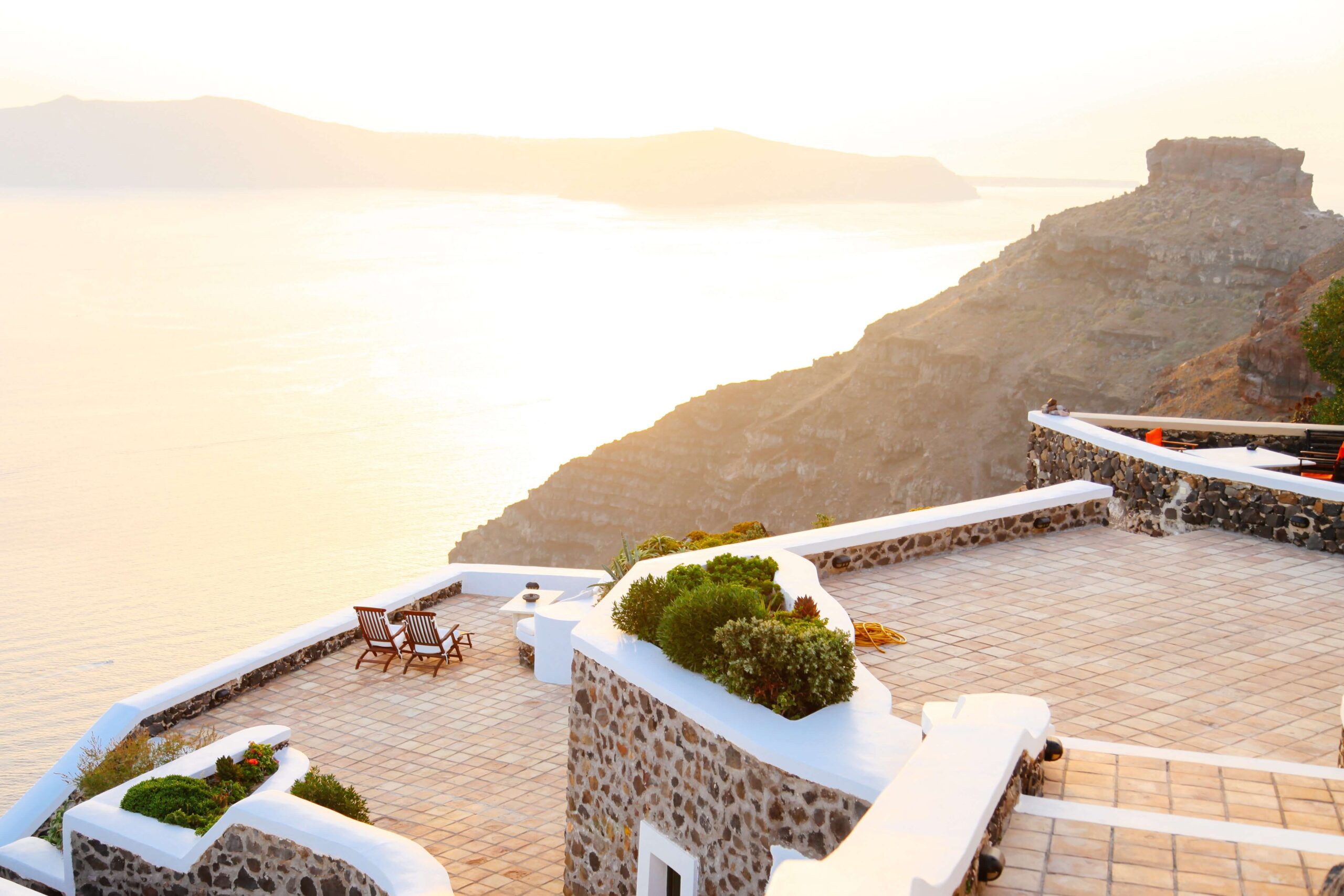 Photo by Anthony DELANOIX on Unsplash
Activities/What To Do
Historical landmarks
Beaches
Scenery
Island-hopping
Places to visit
Athens
Santorini
Patmos
Meteora
About Greece
Ancient Greece has had a tremendous influence on the modern world and although the modern-day country may not be as influential as its predecessor, Greece is still a major hotspot for historical and cultural tourism. From the ancient Acropolis in Athens to the seemingly precariously balanced monasteries of Meteora, history lovers will be in heaven while exploring this welcoming country.
Greece also boasts hundreds of spectacularly beautiful islands featuring white-washed houses with sweeping views perched high on hills. In the Greek Isles, you can spend your days lounging on the beach and then have a romantic meal watching the sunset. Santorini is the gem in Greece's crown which means it can be very busy during the high season. While it may be a better option to travel during the shoulder season, if this is not possible, don't worry – there are literally hundreds of other islands to choose from and many of them can be reached via ferry directly from Athens.
From the sky-high sights of the Parthenon and the Acropolis to the turquoise blue waters of the Adriatic Sea, Greece has a lot to offer and can be the perfect spot for your romantic honeymoon.
3. Thailand
With some of the world's most beloved cuisine, tropical beaches, stunning royal palaces, and ancient ruins, it is no surprise that Thailand has been the top tourist attraction in Southeast Asia for decades. There is a wide variety of things to see which makes it a wonderful destination for honeymooning couples who have a bit more time and really want to explore a country.
Photo by Marc Mintel on Unsplash
Activities/What To Do
Beaches
Historical landmarks
Temples
Palaces
Places to visit
Bangkok
Koh Samui
Chiang Mai
Phuket
About Thailand
Thailand is a country full of rich culture, beautiful landscapes, beautiful beaches, and historical wonders. In ultra-modern Bangkok, you can experience the "new" Thailand while getting your first taste of the country's history and culture at the Grand Palace and Wat Pho, home of a 46-meter long Reclining Buddha. Meanwhile, in Chiang Mai, you can explore the lush forest, learn about Thailand's hill tribes, and visit an elephant conservation center and in Koh Samui and Phuket, you can lounge on beautiful, white-sand beaches and swim in warm, calm water.
Thailand is very easy to travel around with a well-developed transportation network and many people speak English well making it a very tourist-friendly destination for a romantic honeymoon.
4. Bali
Bali, Indonesia has long been an enchanting tourist destination and people have flocked to the island due to its rich cultural history, unparalleled natural beauty, and friendly locals.
Photo by Artem Beliaikin on Unsplash
Activities/What To Do
Temples
Beaches
Hiking
Spas
Places to visit
Ubud
Kuta
Denpasar
About Bali
When Bali appeared as one of the settings of the hit movie Eat, Pray, Love, it stole the hearts of people around the world. However, this small Indonesian island has been enthralling visitors for decades with its lush landscapes, iconic temples, vibrant culture, and mouth-watering food. In Bali, you can spend your days visiting historic temples, touring art museums and galleries, hiking through the forests and over the rolling hills, or lounging on the beach. You can even come face to face with long-tailed macaques in Ubud's Monkey Forest as you wander through forests thick with banyan trees and foliage. Best of all, you can finish each day with a relaxing couples massage, a sunset stroll along the beach, or a romantic dinner.
Bali is a relatively inexpensive destination and can easily be combined with another Southeast Asian destination and a trip to this gorgeous, and spiritual, island is the perfect way to start your life as a married couple.
5. New Zealand
Mountains, beaches, romantic retreats, and top-quality wine….. What could be better than that? New Zealand is a warm, and welcoming country full of beautiful scenery and down-to-earth, friendly people, and it is a great spot for a low-key romantic honeymoon filled with outdoor activities.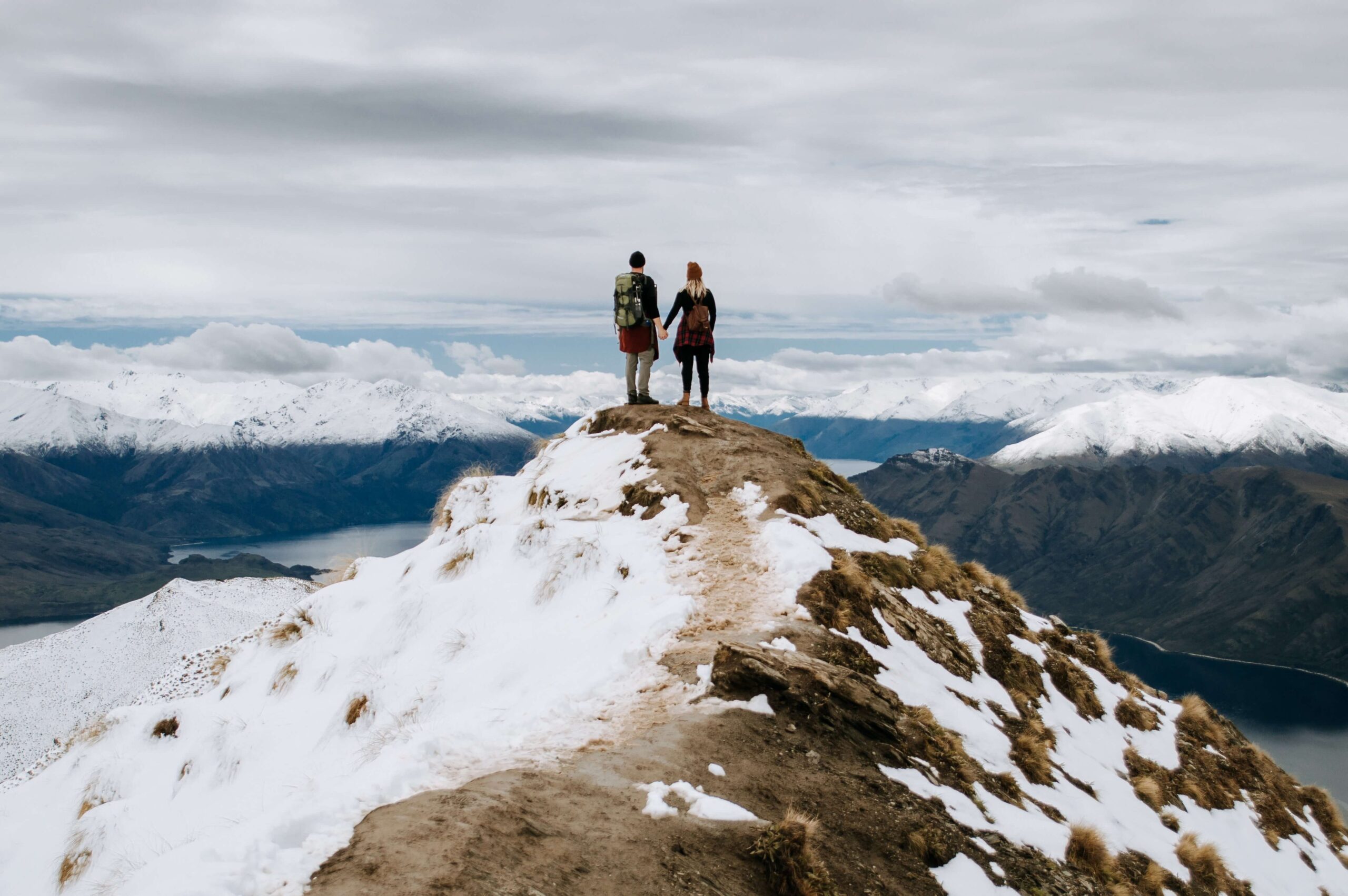 Photo by Katie McBroom on Unsplash
Activities/What To Do
Wineries
Hiking
Adventure sports
Beaches
Places to visit
Auckland
Queenstown
Marlborough Sounds
Wellington
Coromandel Peninsula
About New Zealand
New Zealand has long been a favorite tourism destination for outdoor lovers and it is easy to see why. From soaring mountains to jaw-droppingly beautiful beaches, New Zealand has some of the world's most magnificent scenery located within a relatively small country. Here, you can spend your days hiking on some of the world's most famous hiking trails or sunbathing on white-sand beaches and your nights at some of the most romantic lodges and retreats in the southern hemisphere. There are countless adventure activities to choose from (bungy jumping and zorbing both originated here) and the major cities like Auckland, Wellington, and Christchurch have all the amenities that you would need during your trip. To make it even better, you can finish each day with a refreshing glass of New Zealand's white wine purchased straight from the cellar door of one of Marlborough or Hawke's Bay's world-renowned wineries.
New Zealand is not only beautiful but it is also logistically very easy to travel around by rental car. English is the first language there, the infrastructure is very developed, crime rates are very low, and although everything from hotels to food to activities can be very expensive there, you generally get very good quality products for your money. This eases a lot of the stress of traveling allowing you to fully relax and enjoy this fantastic honeymoon destination.
6. Mexico
With a slew of charming colonial towns, some of the most beautiful beaches in North America, delicious food, and rich culture, Mexico is the perfect spot for a honeymoon full of romance.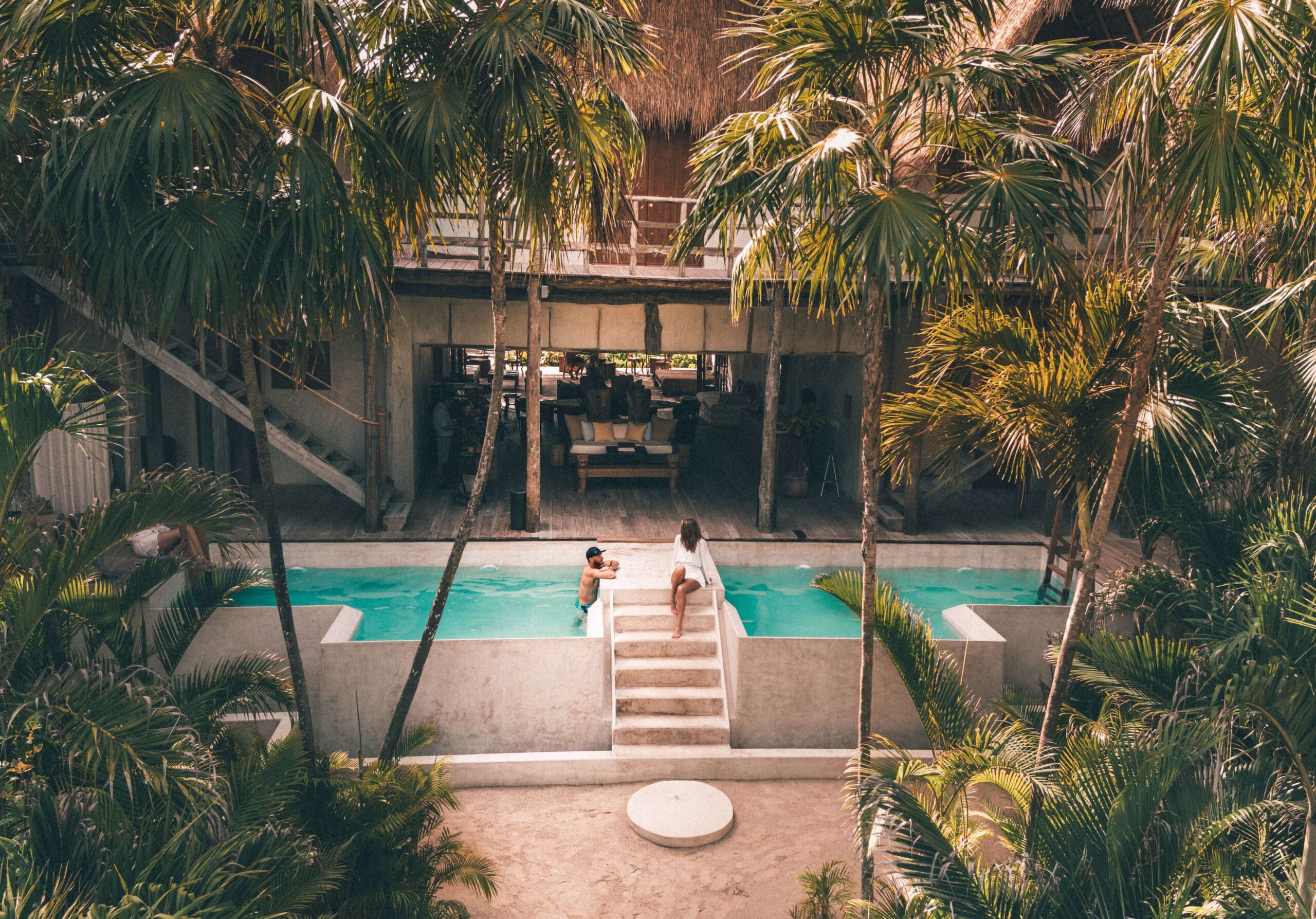 Photo by Jared Rice on Unsplash
Activities/What To Do
Small towns
Historical landmarks
Beaches
Gastronomy
Places to visit
Baja California
Guanajuato
Mexico City
Puerto Vallarta
Isla de Mujeres
About Mexico
When you are considering romantic honeymoon destinations, Mexico should be at the top of your list. Beautiful beaches, world-class resorts, romantic towns, cosmopolitan cities, and some of the friendliest people on the planet makes Mexico one of the best places in the Americas for your honeymoon. While you are there, you can explore Spanish colonial towns that look like they are straight out of Europe, swim in the warm, calm waters of the Caribbean, and immerse yourself in the country's rich Mayan culture.
Despite the vast size of Mexico, it is relatively easy to get around with plenty of low-cost flights available connecting Mexico City, Cancun, and Guadalajara to many destinations and frequent and extremely comfortable intercity bus transportation connecting towns across the country. Try to brush up on your Spanish when you go. A little bit of effort goes a long way and nothing makes you feel prouder than when a Mexican tells you that your Spanish is very good (even if the only thing you have said is Buenos Dias!)
7. Turkey
Once part of the Ottoman Empire, Turkey has strong links to the past and throughout the country, you can find remnants of the country's rich history. It is also the point where Europe and Asia meet and is a fascinating melting pot of cultures.
Photo by Marvin Meyer on Unsplash
Activities/What To Do
Scenery
Historical landmarks
Small towns
Places to visit
Istanbul
Cappadocia
Ephesus
About Turkey
When people think of Turkey, a romantic honeymoon destination may not be the first thing that comes into their minds. However, perhaps it should. Istanbul is a highly-developed city with a strong link to its historic past. The ruins of past empires come face to face with the 21st century to create an intoxicating atmosphere that you may not want to leave! However, there are amazing places waiting for you.
Cappadocia has been amazing visitors for centuries with its fairytale chimneys and other-worldly landscape and you have plenty of ways to explore this stunningly beautiful area including romantic sunrise hot air balloon rides and secluded hikes (don't forget to bring along a picnic of delicious Turkish treats with you!). Meanwhile, Ephesus will astound you with its well-preserved thousands of years old ruins that transport you back in time.
While there are train services connecting different parts of Turkey, the vast distances make land transport time-consuming. It is best to fly between destinations in order to make the most of your time in this fascinating country.
The Top 7 Beach Honeymoon Destinations
After the stress of planning a wedding and all the troubleshooting that often comes along with the big day, spending a day sunbathing on warm, soft sand and swimming in turquoise blue waters sounds PRET-TY amazing. Whether you are looking for a secluded spot where you can have some much-needed privacy for you and your loved one or a beach destination full of other travelers where you can let your hair down, the world is full of places to choose from!
1. The Maldives
Located in the Indian Ocean off the southern coast of India, the Maldives are a spectacular destination for a beach honeymoon thanks to the islands' white-sand beaches, ultra-luxury resorts, and amazing snorkeling and diving.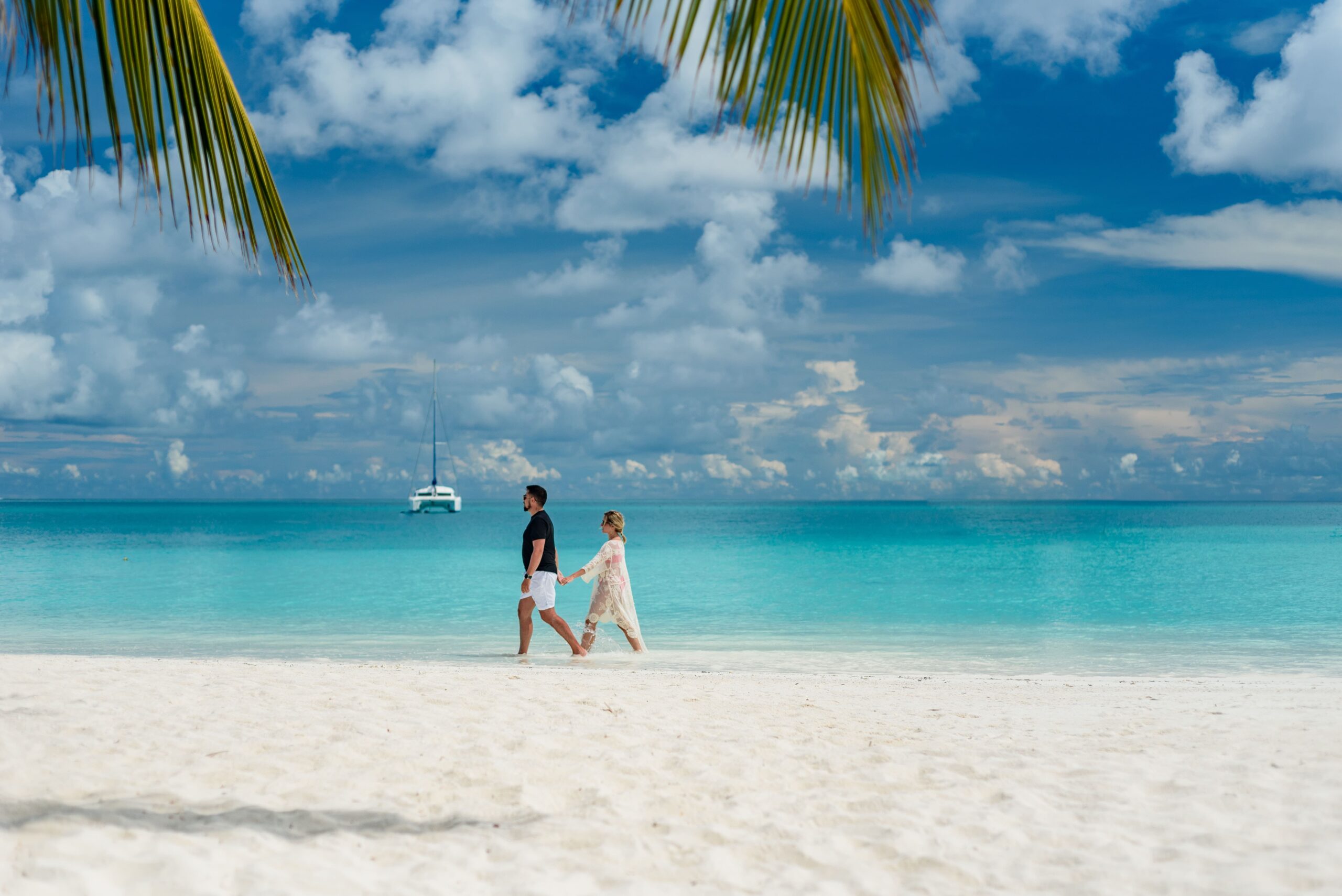 Photo by Muhammadh Saamy on Unsplash
Activities/What To Do
Beaches
Swimming
Snorkeling
Sailing
Places to visit
Male
Maafushi
Utheemu
About the Maldives
When many people think about a honeymoon in the Maldives, they imagine luxurious resorts set on their own private islands, seaplanes, unbelievably blue water, and sparkling white sand. The Maldives is home to some truly magnificent resorts but unfortunately, many of them come with a pretty hefty price tag. However, this doesn't mean that the Maldives needs to be scratched off your honeymoon wishlist. With a little extra planning, you can actually have a Maldives honeymoon completely with snorkeling, diving, and those beautiful beaches that won't break the bank.
2. The ABCs (Aruba, Bonaire, Curaçao)
The ABC Islands are a group of Dutch territories in the southern Caribbean and offer visitors a fascinating mixture of Dutch, Caribbean, and South American culture. The three islands are very diverse and depending on how much time you have, you can either relax on one island or island hop between all three!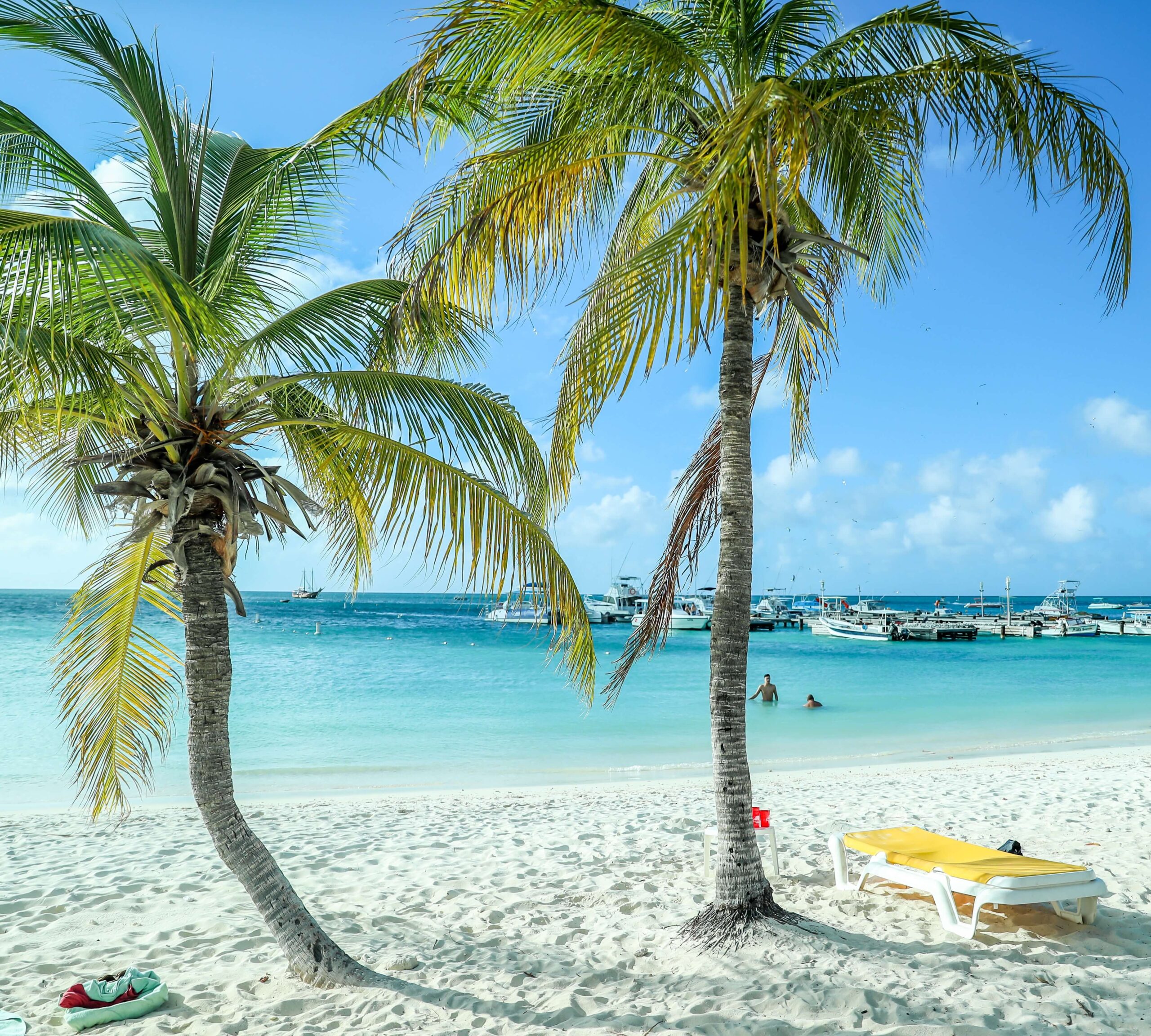 Photo by Lex Melony on Unsplash
Activities/What To Do
Beaches
Swimming
Snorkeling/diving
Small towns
Places to visit
Oranjestad, Aruba
Kralendijk, Bonaire
Willemstad, Curacao
About the ABC Islands
Each of the ABC Islands is unique and can be a great spot for your honeymoon. Aruba is the most well-known and touristy of the islands and features many of the territory's most popular resorts. Meanwhile, Bonaire is a bit more mellow and is famous for its fantastic diving options. Curacao is well known for its vibrant arts and culture. All of the islands are blessed with spectacular beaches and the same dazzling blue water and no matter if you visit one or all of the islands, you are going to have a fantastic honeymoon!
As Dutch territories, the ABC Islands are an interesting place to see European and Caribbean culture collide, and a great place to get a feel for the rich history of the islands is in the beautiful capital cities of each island. Brightly colored houses and cobblestone streets charm visitors as the dazzling blue ocean beckons. Although it may be tempting to spend your time lounging on the beach (and we definitely don't blame you!), the cities are well worth a visit.
3. Antigua & Barbuda
Antigua & Barbuda consistently rank as some of the best honeymoon destinations in the Caribbean and with stunningly blue water, white sand beaches, and friendly people, it is no surprise why!.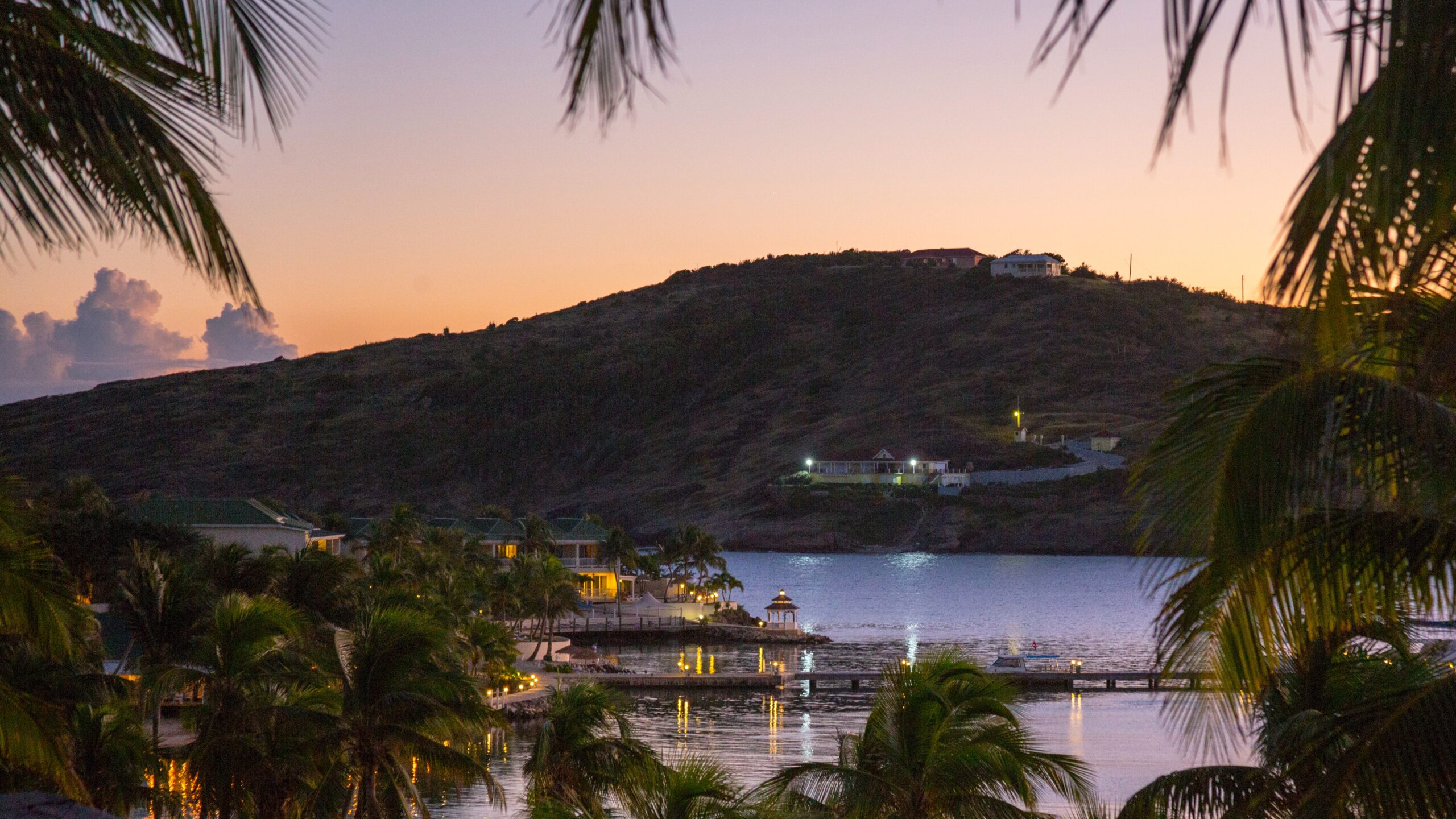 Photo by Mark Jordan on Unsplash
Activities/What To Do
Beaches
Swimming
Snorkeling/diving
Kayaking
Hiking
Places to visit
St. John's City
English Harbour
Barbuda Pink Sand Beach
About Antigua & Barbuda
Antigua & Barbuda are former British colonies in the Eastern Caribbean. Antigua is the more developed of the two islands and is very tourist friendly while Barbuda offers a slew of wildlife opportunities. Both islands have fantastic beaches and enough outdoor activities to keep you busy for days. There is a 90-minute long inter-island ferry which connects the two islands and allows visitors access to a plethora of stunning locations and activities.
Many of Antingua's top resorts offer all-inclusive rates which include some watersports and unlimited food and drinks. These resorts range from family-friendly to luxury and depending on which one you choose, it can provide the perfect romantic oasis for your honeymoon.
4. Madagascar
Located off the east coast of Africa, Madagascar is known for its rich biodiversity and slightly broken infrastructure. While it may not be the easiest place for a beach vacation, traveling here has some amazing advantages that other countries simply can't compete with.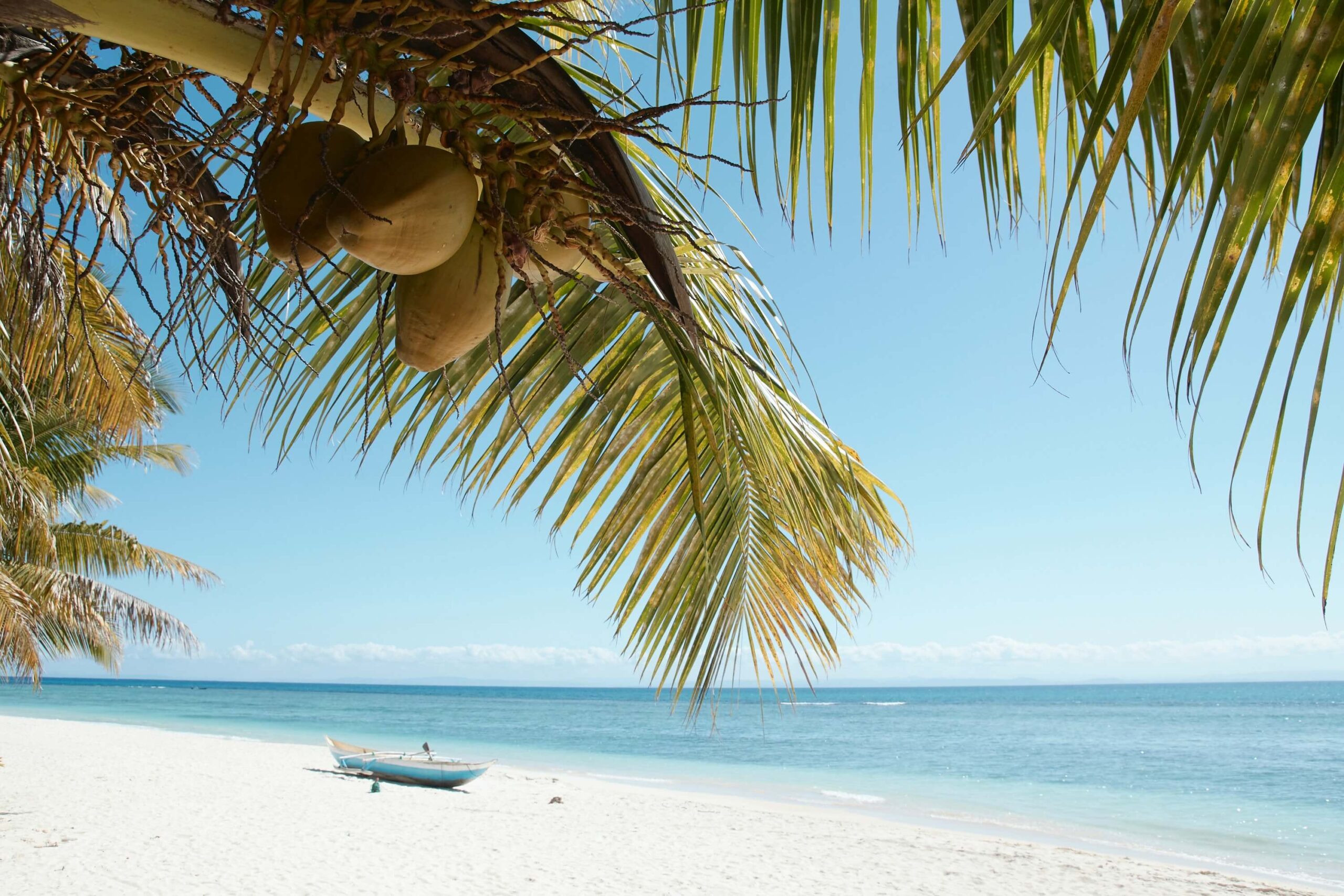 Photo by iAko Randrianarivelo on Unsplash
Activities/What To Do
Beaches
Nature
Wildlife
Snorkel/scuba
Places to visit
Avenue of the Baobabs
Antananarivo
Stone Forest
Tsarabanjina Island
About Madagascar
This rough and rugged island country is the perfect honeymoon spot for adventurous travelers. With beautiful beaches, otherworldly landscapes, and luxurious accommodation options, Madagascar is a great destination for a vacation full of fun in the sun! During a trip to Madagascar, you can view the island's famous baobab trees, see a prehistoric stone "forest", and even swim with whale sharks. The best part is that you can start and finish your trip with a romantic stay at one of the luxurious beachfront lodges.
5. The Philippines
The Philippines is made up of some seriously beautiful islands and is a great, low-cost option for a romantic honeymoon. You can spend your days relaxing on the beach, snorkeling, diving, or even island hopping.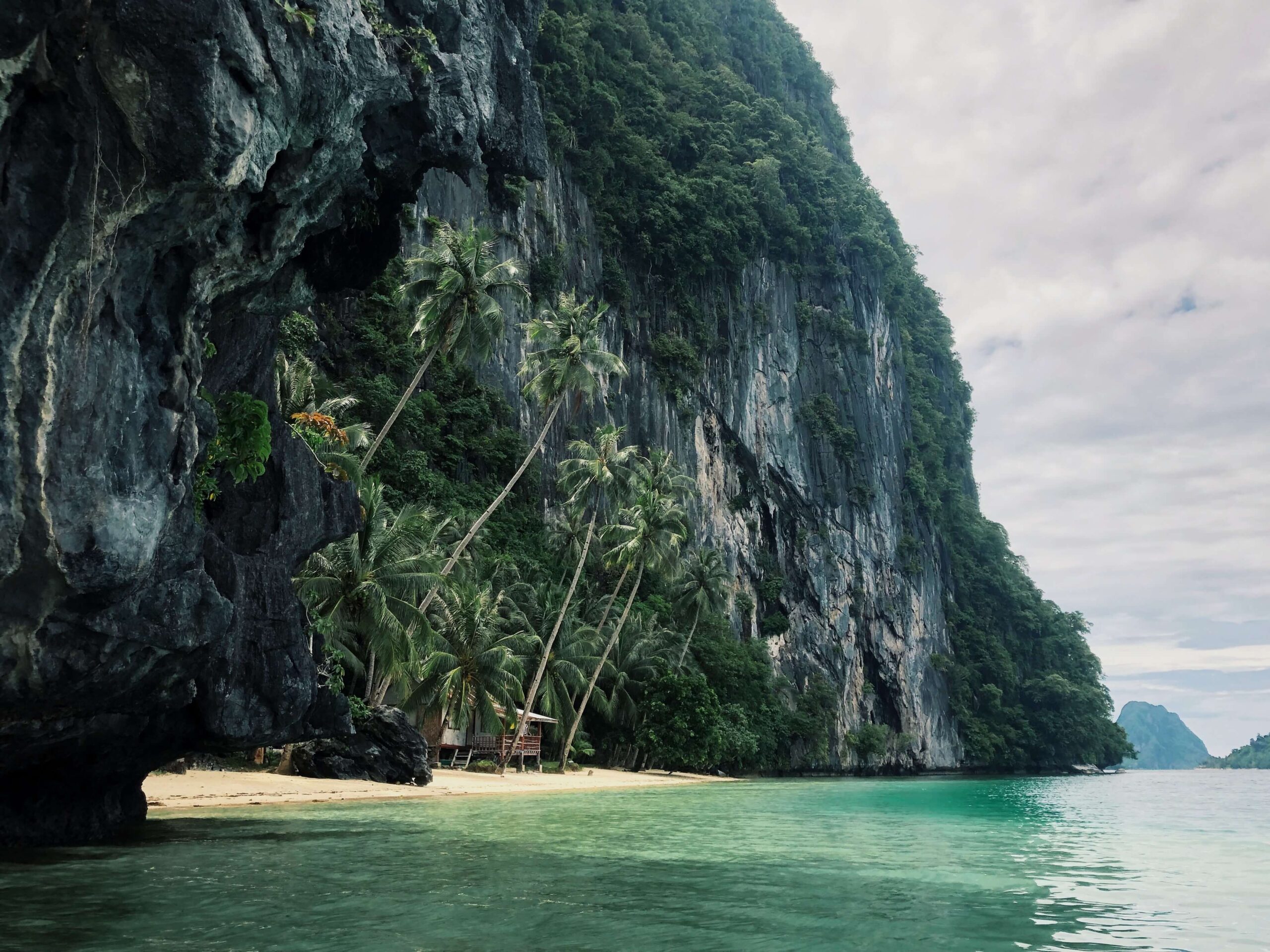 Photo by Jonathan Beckman on Unsplash
Activities/What To Do
Beaches
Snorkeling
Outdoor activities
Places to visit
Cebu
Boracay
Manila
Chocolate Hills
About the Philippines
Most trips to the Philippines will start in Manila. Although Manila doesn't have the best reputation, there are a lot of interesting World War II relics and historical landmarks to see there. From Manila, you can fly to one of the country's many stunning islands. Cebu and Boracay are two of the most popular places to visit and have stunning beaches with aquamarine waters where you can go swimming, snorkeling, sailing, or paddleboarding. Best of all, many Filipinos speak English very well and it is very inexpensive to travel there. It is a great place for a honeymoon if you are traveling on a budget but still want five-star treatment.
6. Croatia
Located on the Balkan Peninsula in southeastern Europe, Croatia is a great option for a beach honeymoon that incorporates historical sites and charming towns.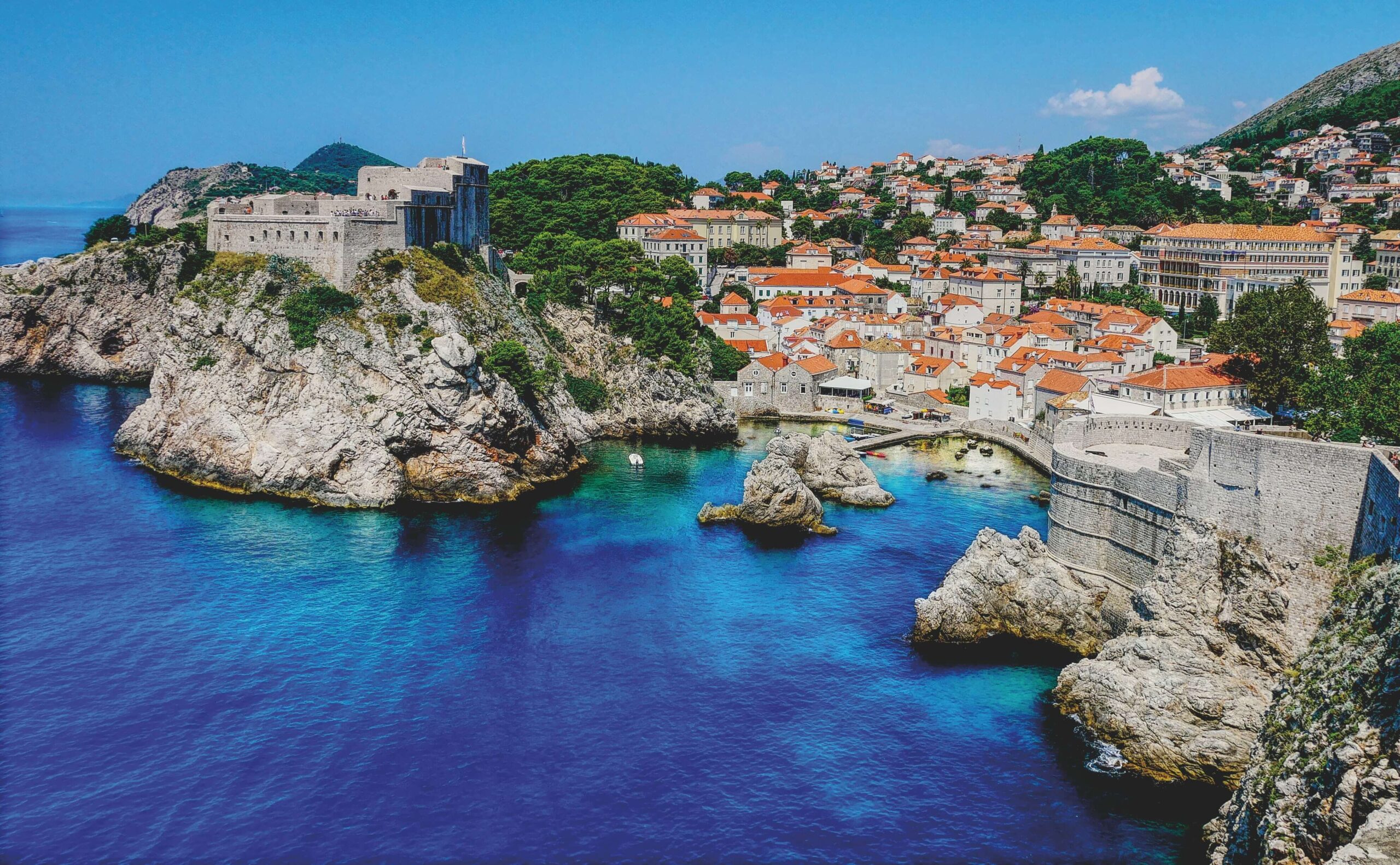 Photo by Matthias Mullie on Unsplash
Activities/What To Do
Island hopping
Sailing
Small towns
Places to visit
Dubrovnik
Split
Hvar
Zadar
About Croatia
Although Croatia is most well-known for its beautiful walled city Dubrovnik, the country also has miles upon miles of gorgeous coastline. The Dalmatian Coast is lined with many charming islands that create the perfect setting for a seaside honeymoon and the best way to travel between the islands is on a multi-day tour. The boats range from basic sailboats to luxurious yachts which gives you a great honeymoon option regardless of your budget. Although Croatia is now nearly as expensive as visiting Italy or Spain, it is still a fraction of the price as visiting some of the most popular destinations in the Caribbean.
7. Dominican Republic
The Dominican Republic is one or the most popular tourist spots in the Caribbean Sea and it isn't hard to see why. The island is blessed with white sand beaches, sparkling blue water, and emerald hills. There are also many upscale resorts making this the perfect spot for an action packed honeymoon with plenty of downtime.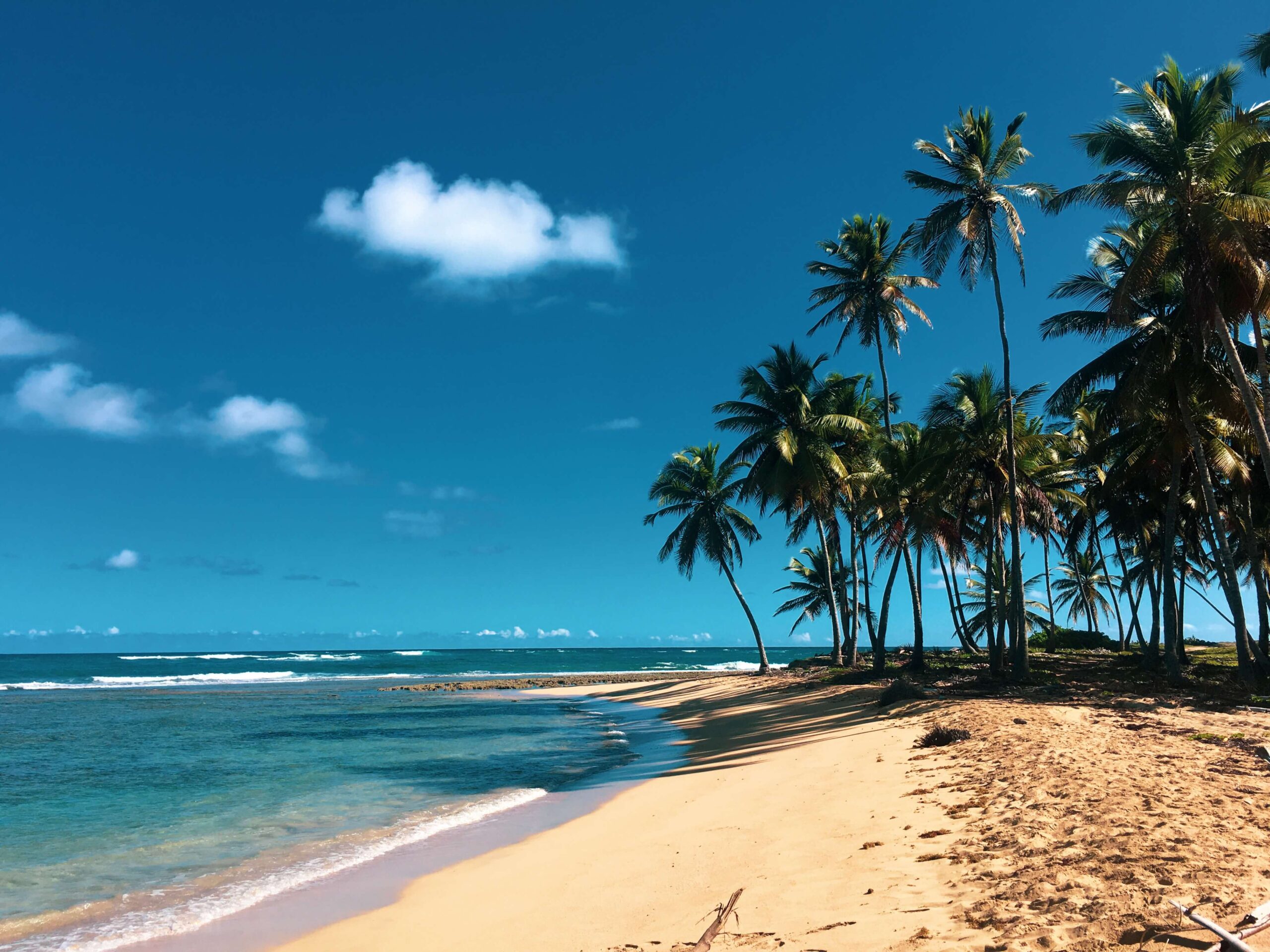 Photo by Antonella Vilardo on Unsplash
Activities/What To Do
Beaches
Hiking
Snorkeling
Sailing
Golfing
Places to visit
Punta Cana
Puerto Plata
La Romana
Samana Peninsula
About the Dominican Republic
The Dominican Republic has a lot to offer visitors. The diverse nature, pristine beaches, and laid back people make this a wonderful honeymoon spot. If you want a relaxing vacation at an all-inclusive resort, head to Punta Cana and Puerto Plata or if you want something a bit more mellow and undeveloped, the Samana Peninsula is waiting for you. There are many cheap and frequent flight options between the eastern United States and Punta Cana making the Dominican Republic a great place for your honeymoon if you are limited on time and want to stay somewhere a bit closer to home.
The Top 7 Honeymoon Destinations Within the USA
The United States is an incredibly diverse country and you can find a great honeymoon destination there regardless of whether you are craving a beach destination, a hiker's paradise, or a cosmopolitan city. There is something for everyone here!
1. Hawaii
When you think of American honeymoon destinations, Hawaii is one of the first places that pops into people's mind. With white-sand beaches, soaring mountains, and an interesting history, Hawaii has all the ingredients for a wonderful honeymoon!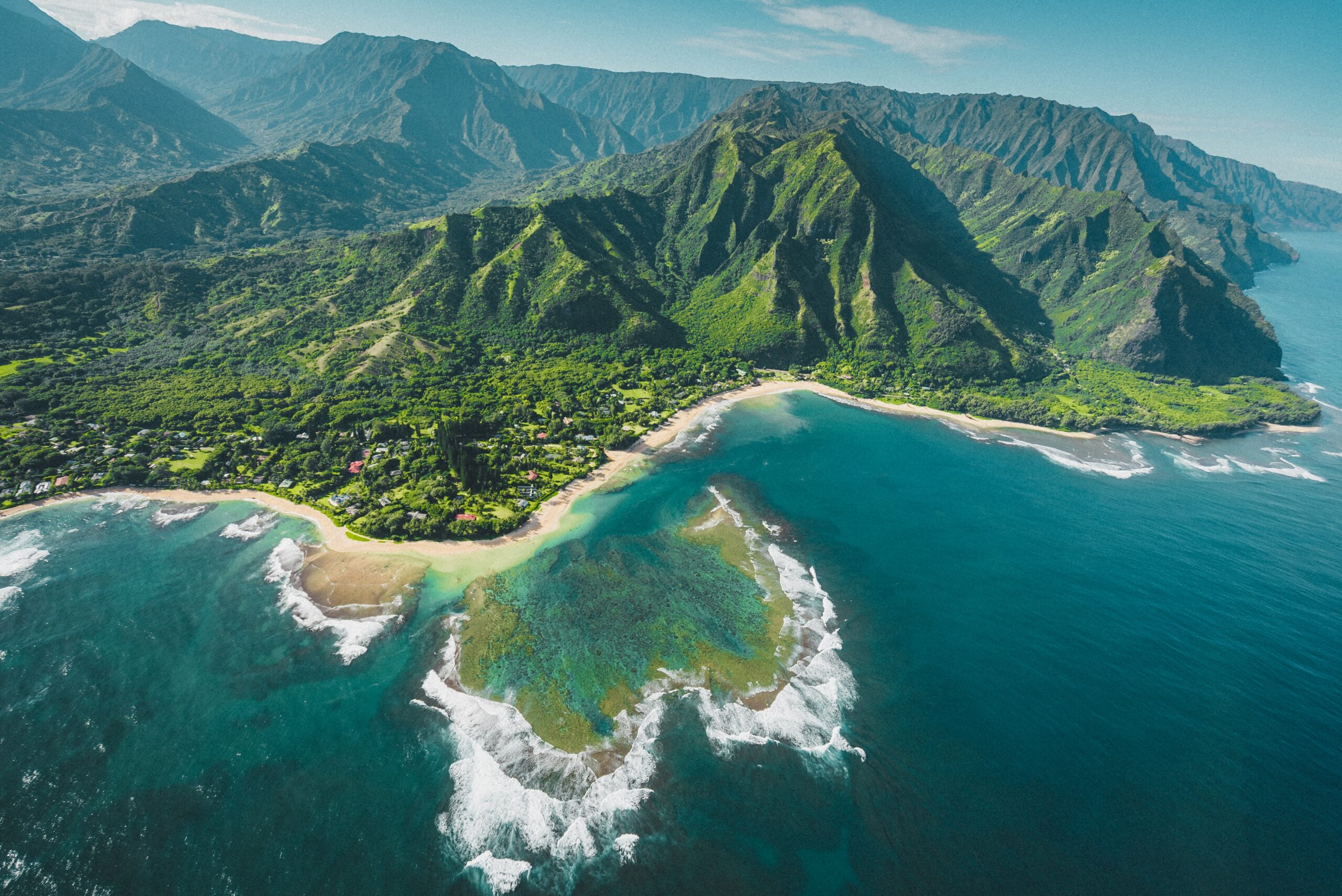 Photo by Karsten Winegeart on Unsplash
Activities/What To Do
Swimming
Snorkeling & Diving
Hiking
Historical landmarks
Places to visit
Honolulu
Oahu
Maui
About Hawaii
Hawaii is the most far-flung of America's 50 states and has an incredibly unique history and culture. All of the major Hawaiian Islands have something unique to offer. Oahu has great white sand beaches, and hiking as well as some interesting historical spots. Maui is well-known for its black sand beaches while the Big Island is famous for its rugged scenery. While Honolulu is generally the first place that people go to, no trip to Hawaii is complete without exploring the rest of Oahu or a visit to Maui. Luckily, it is easy to fly between the islands allowing you to experience the incredible diversity of the state.
2. Southern California
With beautiful beaches, idyllic oceanfront towns, and cosmopolitan cities, southern California is a great place for your honeymoon.
Photo by Jeremy Bishop on Unsplash
Activities/What To Do
Beaches
Whale watching
Surfing
Swimming
Places to visit
Coronado Island
San Diego
Los Angeles
Santa Barbara
About Southern California
Southern California has long been luring people with its beautiful weather, streets lined with palm trees, and gorgeous beaches. The Pacific Ocean beckons to you from the many piers, boardwalks, and running paths that lined the oceanfront and each town along the coast has something unique to offer visitors. Depending on your budget and interests, you can stay at some of America's most high-end hotels, resorts, and lodges or rent an RV and spend your time exploring the region's many glorious parks.
If you are flexible with time, southern California can easily be combined with a road trip through the southwestern United States which is home to some of the country's most out of this world scenery.
3. Sedona, Arizona
Sedona, Arizona is a nature-lover's paradise. The surrounding area is full of one jaw-droppingly beautiful spot after another.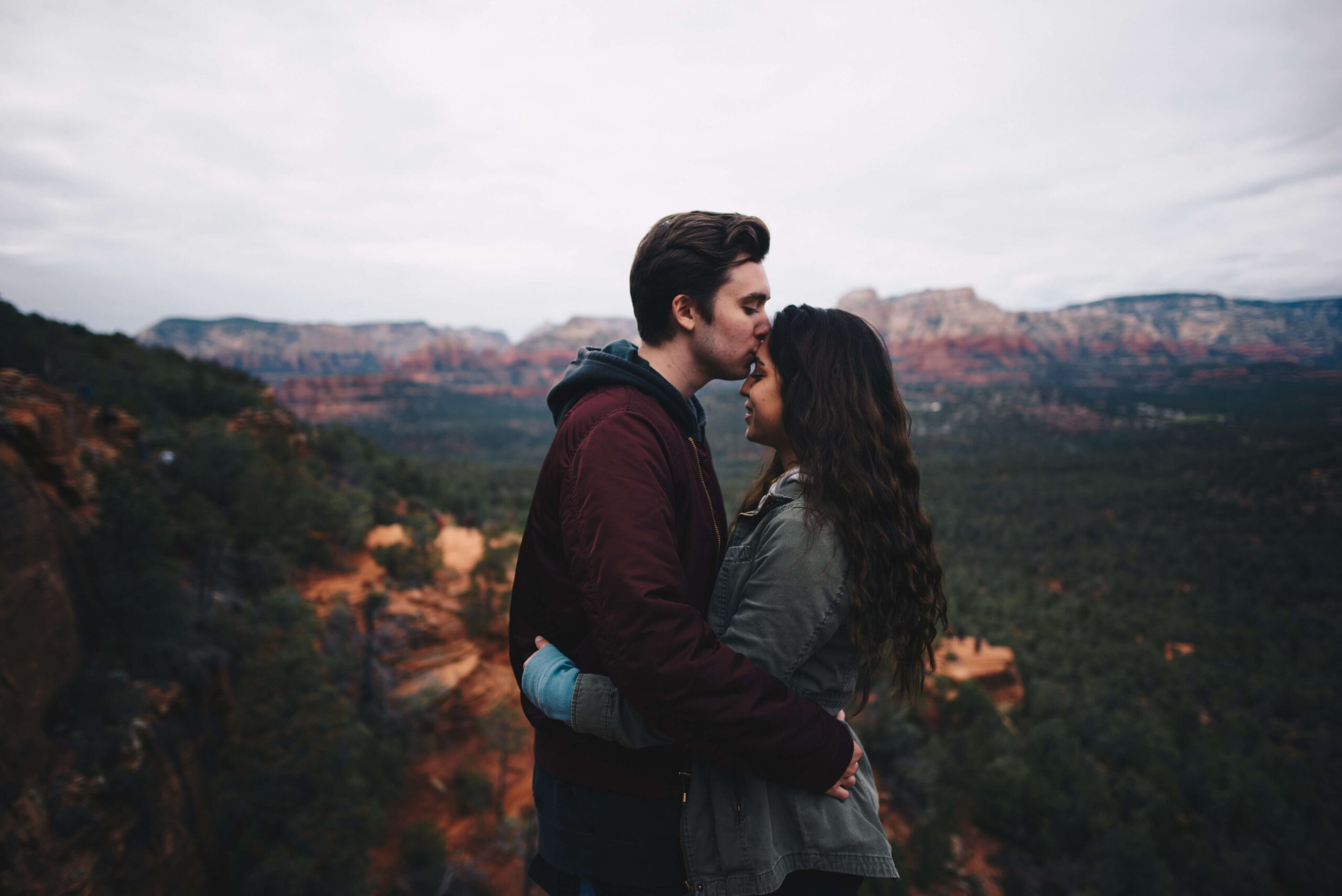 Photo by Nathan McBride on Unsplash
Activities/What To Do
Hiking
Spiritual retreats
Spa treatments
Places to visit
Uptown Sedona
Cathedral Rock
Red Rock Scenic Byway
The Vortexes
About Sedona
Sedona, Arizona is home to some of the country's most beautiful scenery and the area surrounding the city is overflowing with national parks, hiking trails, and spiritual spots. It has long been associated with holistic health and while you are there, you can focus on your physical, mental, and spiritual health. Honestly, what better time is there to start off your married life than when you feel and look your best?
Sedona may not be the best honeymoon option for everyone but if you and your future spouse are serious about outdoor activities and fitness, this could be the ideal spot for you!
4. Florida Keys
The Florida Keys are a stretch of islands located off the coast of Southern Florida. The islands have a seemingly endless supply of beautiful beaches as well as their own unique culture which makes it the perfect honeymoon spot for people looking for something a bit different.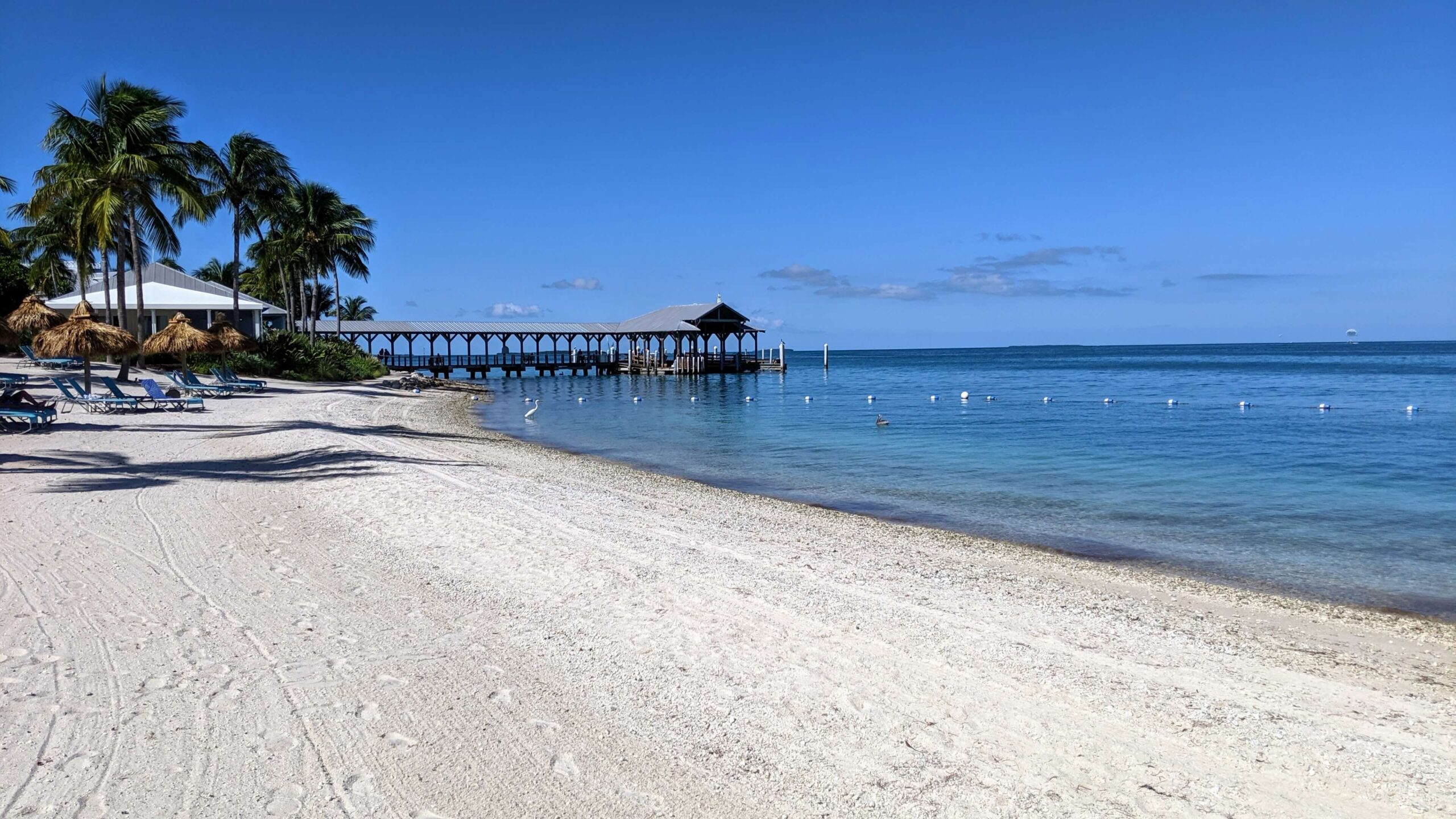 Photo by Mark Male on Unsplash
Activities/What To Do
Beaches
Swimming
Snorkeling
Small towns
Places to visit
Key Largo
Key West
Islamorada
Big Pine Key
About Florida Keys
While you are visiting the Keys, you can stay in one of the many romantic resorts located right on the white sand beaches, snorkel amongst a colorful array of fish at the coral reefs, and spend every evening watching a relaxing sunset and eating fresh seafood. There are also numerous nature reserves, and museums located throughout the islands where you can learn more about the region's unique history, flora, and fauna.
The Florida Keys are easy to get to and you can reach them either by flying directly to Key West and working your way north or going first to Miami and then heading south. There are roads connecting all of the main islands creating some spectacularly scenic drives.
5. Puerto Rico
Puerto Rico is one of the jewels of the Caribbean and it is one of the most exotic places that you can get to from the US without needing a passport!
Activities/What To Do
Beaches
Swimming
Small towns
Hiking
Places to visit
Old San Juan
Vieques
Culebra
Ponce
About Puerto Rico
Puerto Rico is the perfect spot for a honeymoon. The island offers plenty of options for kayaking, hiking, and other outdoor activities and the colonial city centers feel like they are straight out of Europe.
It is easy to get to Puerto Rico and there are many direct flights there from major US cities. Once you are there, you can either rent a car, take public transport, or hire a taxi to get around. Driving around the entire island only takes about six hours so even if you don't have a lot of extra time, you can still see a lot during a short stay here.
6. Alaska
Alaska is one of the most isolated parts of the United States and has some of the country's most scenic landscapes. While this may not be your "typical" honeymoon destination, Alaska is a great option for a memorable honeymoon.
Photo by Timo Stern on Unsplash
Activities/What To Do
Hiking
Wildlife
Small towns
Places to visit
Juneau
Ketchikan
Sitka
Skagway
Denali
Anchorage
About Alaska
Alaska is located closer to Canada and Russia than it is to the United States and this distance somehow makes Alaska seem like a really off-the-beaten path destination. Throughout the state, you can find many charmingly quirky gold rush towns. Combined with the state's natural beauty, these towns help make Alaska a great honeymoon destination for people who love to explore the great outdoors but still want a few creature comforts.
While an Alaskan cruise is one of the easiest ways to explore the southern parts of the state, this doesn't leave much time for exploring on your own. Luckily, many of the state's most popular spots are connected to Anchorage via the Alaska Railroad and the Park Connector Bus Service.
7. Cross-Country Road Trip
There is nothing more American than a good old-fashioned road trip and most people can remember spending at least part of their childhood sitting in the backseat of a car watching the world go by. Why not recreate this feeling of wonder with your spouse and start your life together with some new memories to share?
Photo by averie woodard on Unsplash
Activities/What To Do
Outdoor activities
Small towns
Cosmopolitan cities
Beaches
Landscapes
Places to visit
Everywhere you want!
About a Cross Country American Road Trip
Your honeymoon is probably one of the most important trips in your life. It represents a start to your future life together and what better way to prove that you are in it for the long-haul than a cross country road trip?
Distances in the US are immense and in some parts of the country, you can drive for hours without seeing another person. This makes it a great destination for an epic honeymoon road trip full of unexpected stops, romantic sunsets, and places that you would never get to see otherwise. While it may not have the same exotic ring as a trip to the Caribbean the Pacific, an All-American may just be the perfect honeymoon for you!
The Top 7 Exotic Honeymoon Destinations
If you are looking for something really exotic and unique for your honeymoon, you are in luck. The world is full of wonderful places and here are just a few to help get you inspired!,
1. Tanzania
Tanzania is one of the most visited countries in Africa and it is one of the best honeymoon destinations for people who want to combine wildlife spotting, beaches, and culture. Tanzania is home to two of the world's most iconic safari destinations as well as Mt. Kilimanjaro, the highest mountain in Africa, and the island paradise of Zanzibar. Not many other destinations on this list have quite so much to offer.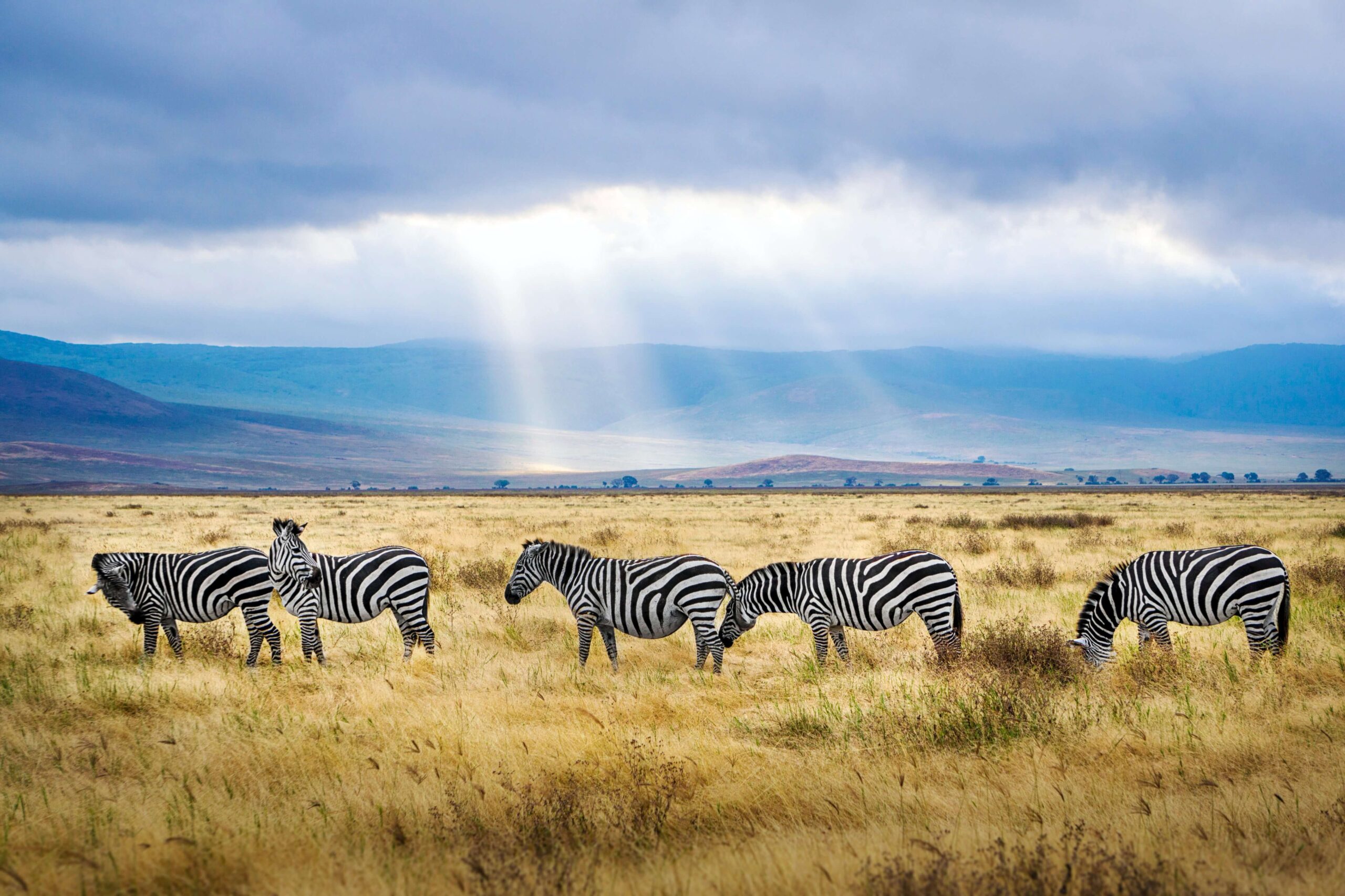 Photo by Hendrik Cornelissen on Unsplash
Activities/What To Do
Safari
Hot air balloon ride
Beaches
Hiking
Places to visit
Zanzibar
Serengeti
Ngorongoro Crater
Mount Kilimanjaro
About Tanzania
Located in East Africa, Tanzania is one of the best destinations for wildlife spotting and safaris. The Serengeti is one of the best places in the world to watch the Great Migration when thousands of animals head towards greener pastures and Ngorongoro Crater has one of the highest densities of big game in Africa. Both spots can be combined in one safari tour and along the way, you can spend your nights at romantic tented camps. After the safari, you can climb Mount Kilimanjaro or head to the white sand beaches of Zanzibar for some rest and relaxation.
Getting to Tanzania is relatively easy. Dar es Salaam has a major international airport connecting to destinations in Europe and the Middle East where you can catch an onward flight to the United States.
2. India
As one of the world's oldest civilizations and home to four of the world's major religions, India has endless cultural attractions. Combined with amazing food and spectacular scenery, India is the perfect honeymoon destination for adventurous travelers.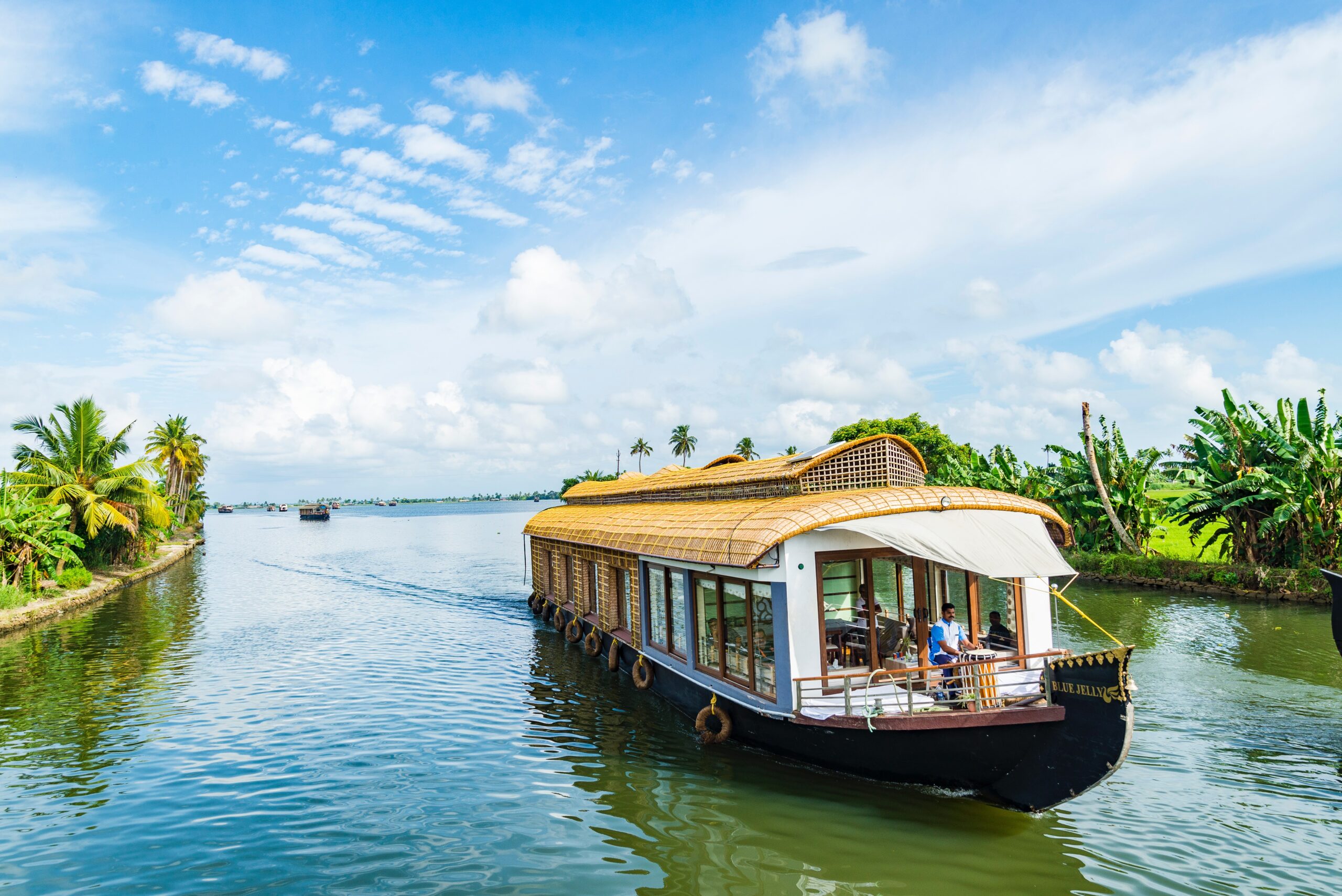 Photo by Abhishek Prasad on Unsplash
Activities/What To Do
Beach
Historical landmarks
Cultural attractions
Places to visit
Delhi
Goa
Ladakh
Kerala
Rajasthan
The Taj Mahal
About India
India is one of the world's most diverse countries in the world in virtually every single way. From the country's incredible biodiversity to its rich culture and history, India has a seemingly endless supply of amazing things to see. While it is certainly not an "easy" destination to have your honeymoon in, traveling throughout the country will change you in immeasurable ways and it is a trip that you will be sure to want to tell your friends, family, and coworkers all about.
Delhi is the first stop on many itineraries and can be combined with a Golden Triangle tour of Agra and Jaipur where you can get a quick introduction of India's long and fascinating history.
From there, your options for where to go are endless! Despite the vast distances, Indian cities and regions are well connected by inexpensive flights and trains. You can easily wake up in the morning on one of Kerala's famous backwater houseboats and finish it with a stroll along one of Goa's beautiful beaches. Ladakh, which lies on the border of China, is a bit harder to get to but it is worth the effort once you see the spectacular scenery and unique culture of this mountainous northern region.
As one of the largest countries in Latin America, Argentina is a powerhouse when it comes to activities and attractions. From the wineries of Cordoba to the world-class hiking trails of Patagonia, Argentina has everything you need for a romantic honeymoon.
3. Argentina
Photo by Fermin Rodriguez Penelas on Unsplash
Activities/What To Do
Hiking
Wineries
Road trips
Places to visit
Buenos Aires
Patagonia
Salta
Iguazu Falls
About Argentina
Argentina stretches across nearly the entire bottom half of South America and the country's immense size ensures that you will see some spectacular scenery there. The country has well-developed infrastructure making it an easy spot to rent a car and explore on your own. Some of the best landscapes can be found around Patagonia (of course!) and Salta and although it is a bit too far to drive between the two stops, you can take one of Argentina's many luxurious buses across the country making stops at some of the small towns and cities along the way. This is a great way to see the diversity of this beautiful country.
Most trips to Argentina start in the fascinating capital city of Buenos Aires and it is well worth spending a few days here to explore the city's interesting mix of architecture and catch a seductive tango performance before heading off to your next destination.
4. Peru
Peru may be best known for Machu Picchu but the country has many more amazing things to offer. From beautiful scenery to colonial towns, there is something for everyone.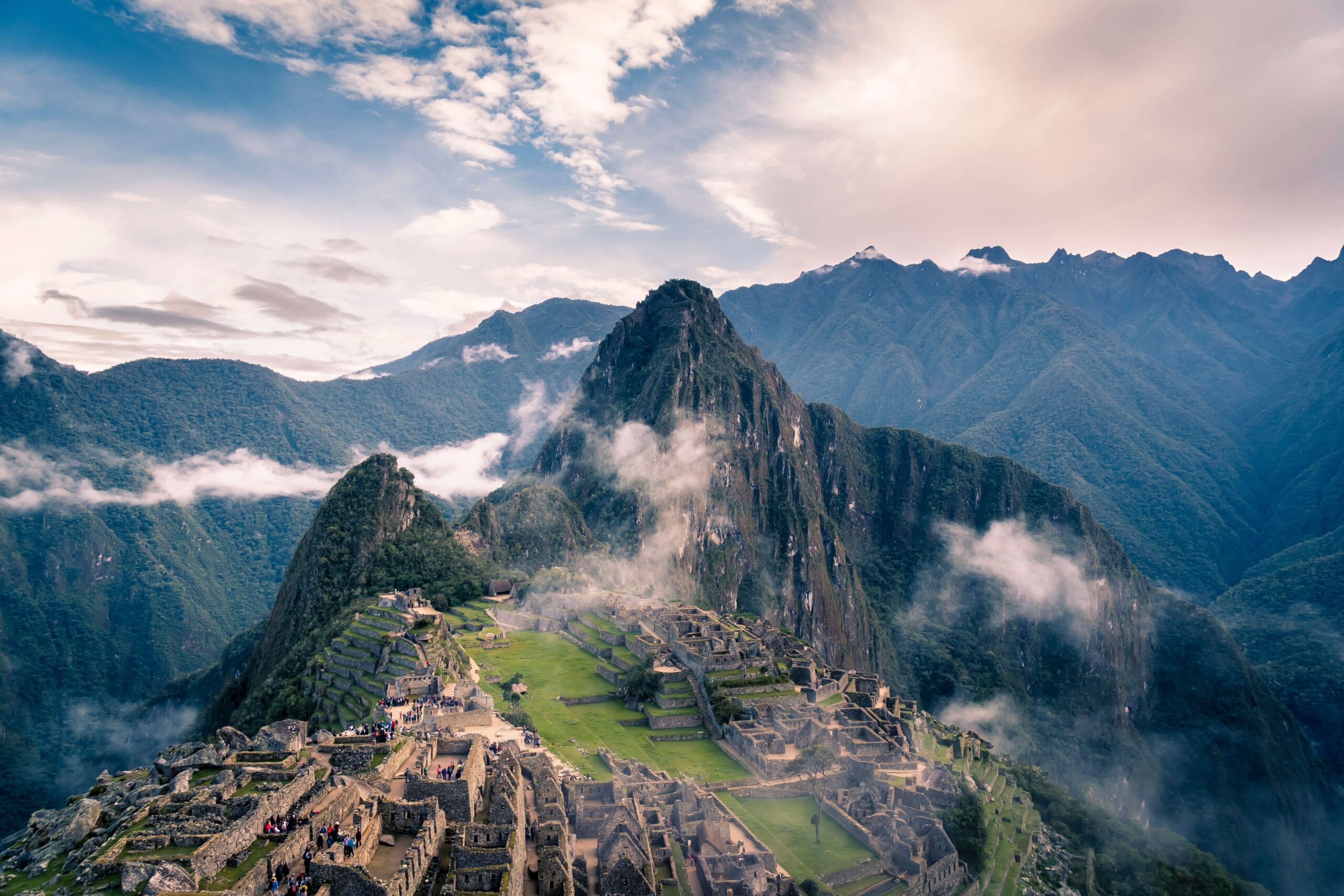 Photo by Willian Justen de Vasconcellos on Unsplash
Activities/What To Do
Historical landmarks
Cultural attractions
Hiking
Rainforest
Places to visit
Lima
Cuzco
Machu Picchu
Colca Canyon
Huacachina
About Peru
Peru is an absolutely incredible country with a wide array of things to do. Most trips to Peru start in Lima and include stops at the historic city of Cusco and Machu Picchu. However, if you have a bit more time, you can also visit the Colca Canyon, one of the world's deepest canyons, or visit the desert oasis of Huacachina.
While Machu Picchu is certainly at the top of most people's wish lists, it is important to remember that getting there is half the fun! You can either hike along the famous Inca Trail, the lesser-known but extremely scenic Salkantay Trail, or take the train there. Make sure to plan the trip well though as the hiking permits for the Inca Trail get snapped up months in advance.
Peru is easy to get to and there are direct flights to Lima from many major US cities. There is a great public transport system and many of the country's top attractions are connected by a network of comfortable buses.
5. South Africa
South Africa is famous for its wildlife, wine, and the gorgeous city of Cape Town and has been a popular honeymoon destination for decades. This is hardly surprising for anyone who has been lucky enough to visit the country and a trip to South Africa is one that you will always remember.
Photo by Harry Cunningham on Unsplash
Activities/What To Do
Safari
Wineries
Beaches
Places to visit
Cape Town
Kruger National Park
The Blue Train
About South Africa
With gorgeous beaches, beautiful scenery, and some of the continent´s best wildlife viewing, South Africa is one of the best honeymoon destinations in Africa. While you are here, you can spend your days drinking wine at one of many vineyards, lounge on the beach, or bounce around the back of a Jeep searching for animals in one of South Africa's many national parks.
Most trips to South Africa begin in the visually-stunning and remarkably laid-back city of Cape Town and it is worth the effort to explore this sprawling city. Just outside of Cape Town, you can visit the Stellenbosch and Franschhoek wine regions, see the Atlantic and Indian Oceans meet at the Cape of Good Hope, and say hello to some adorable penguins. From Cape Town, you can head north to Kruger National Park where, with any luck, you will find yourself face to face with the Big 5.
To get to South Africa from the United States, you will most likely need to transit through Europe or the Middle East. If you have enough time, this could be a great opportunity to combine your African trip with another destination and have two honeymoons in one!
6. Cuba
Cuba is one of the most vibrant countries in the entire Caribbean and has been a tourist hotspot for Europeans and Canadians for decades. From colonial towns to beautiful beaches, there is a lot to see and do in Cuba and it is the perfect spot for a dream honeymoon!
Photo by Spencer Everett on Unsplash
Activities/What To Do
Historical landmarks
Small towns
Beaches
Places to Visit
Havana
Varadero
Santiago de Cuba
Vinales
About Cuba
Cuba is famous for many things – cigars, rum, beaches, and a vibrant culture. One of the best places to see this in action is in Old Havana, where you will see history come to life in front of you. From there, it is easy to travel around the country checking out white sand beaches and charming colonial towns. Although you may not be able to find a direct flight from the US depending on the political situation at the time, it is easy and inexpensive to fly to Havana from Cancun, Mexico.
7. Antarctica
Antarctica is a land of extraordinary beauty and is one of the most far-flung places on the planet. A trip there is like going nowhere else on the planet and an Antarctic honeymoon may be there perfect thing for you!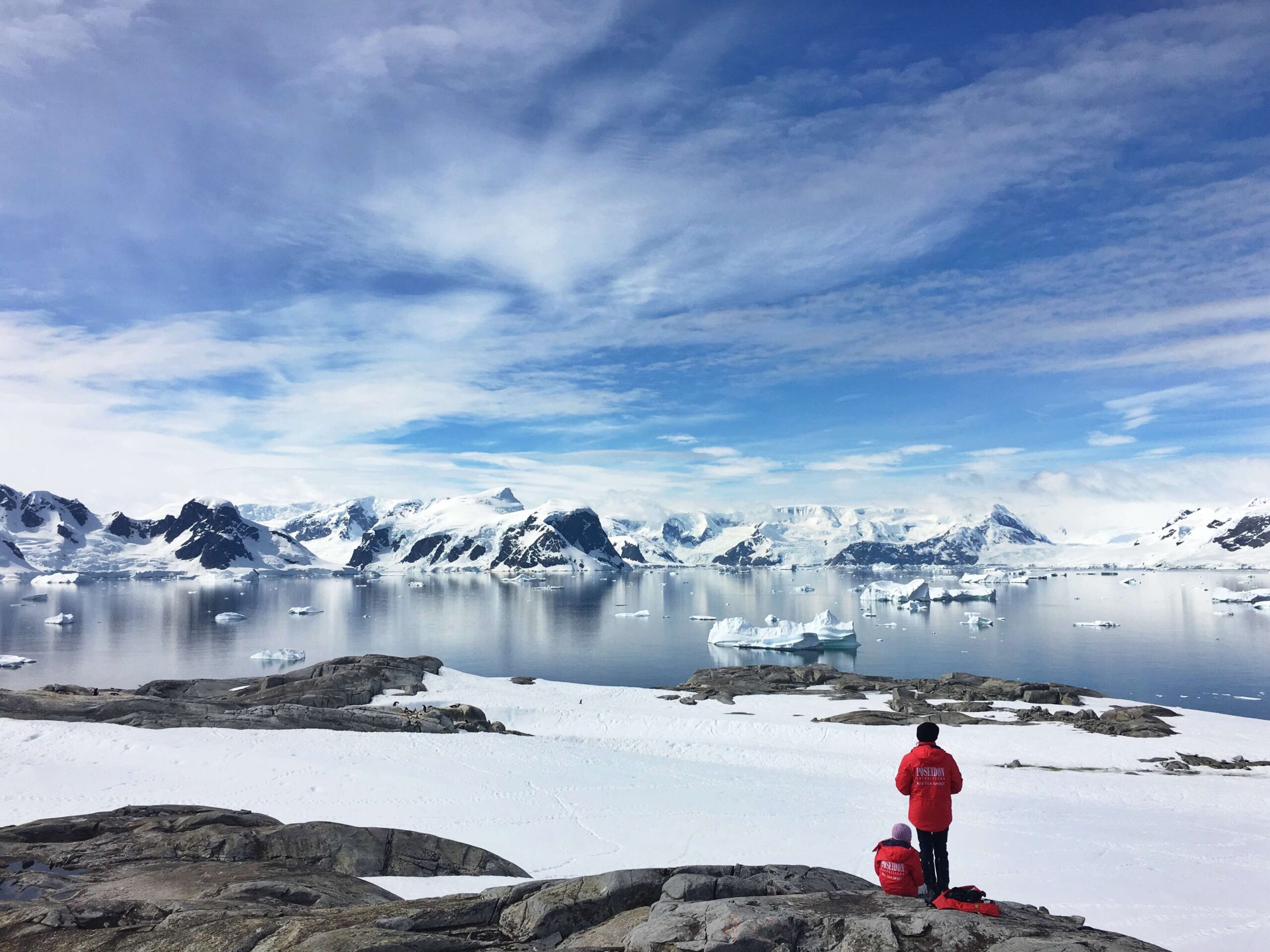 Photo by Cassie Matias on Unsplash
Activities/What To Do
Whale watching
Stand up paddle boarding
Cruising
The polar bear plunge
Places to visit
Antarctic Peninsula
Drake Passage
About Antarctica
Antarctica is a destination that changes you in unexpected ways. For many people, Antarctica is the 7th continent that they have visited but even the most well-traveled person is blown away by the unimaginable beauty and stillness surrounding you.
The only really feasible way to get to Antarctica is on a cruise ship from Ushuaia Argentina across the Drake Passage. These aren't the normal ships that you see cruising through the Caribbean. Many of them are actually repurposed ice breakers and are much, much smaller than a normal cruise ship and have fewer amenities (and people!).
The stops that you make and activities that you do depend largely on the boat that you take and every cruise is slightly different. However, you are pretty much guaranteed to see hundreds of seals and penguins, many different species of whale, and icebergs rising dramatically out of the water. Although the trips can be painfully expensive, they are worth every penny that you spend.