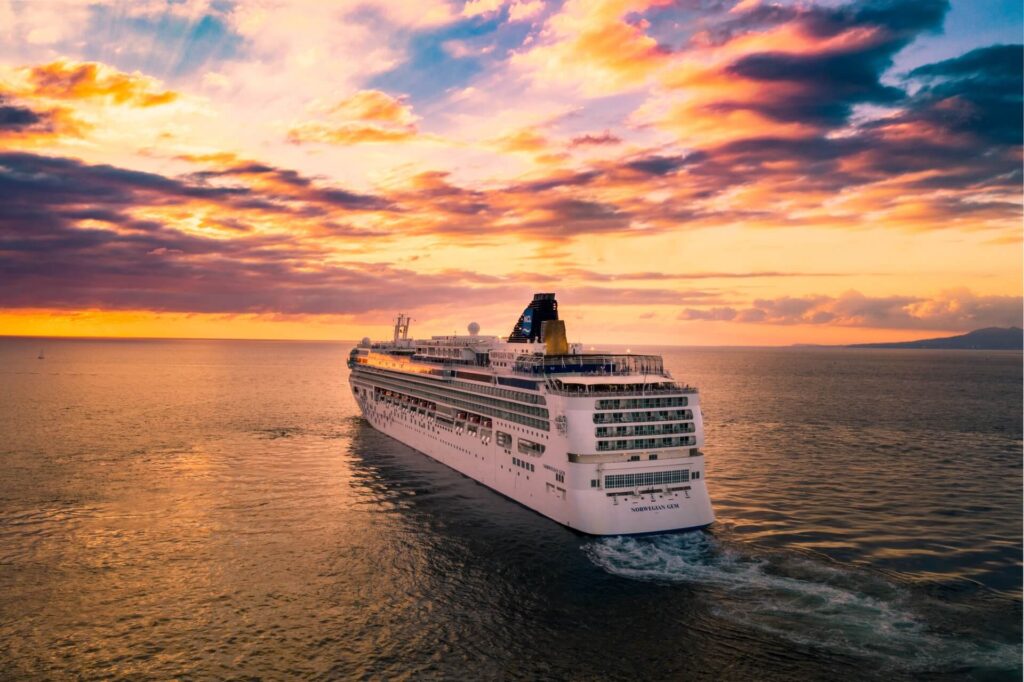 Photo by Alonso Reyes on Unsplash
The Caribbean is home to hundreds of islands, thousands of miles of sparkling white beaches, and countless colorful cities. Not all places are connected by flights or ferries so one of the best ways to explore multiple Caribbean destinations is on a Caribbean cruise. A cruise allows you to see some of the region's most famous beaches, landscapes, and cities without having to deal with the logistical nightmare of getting from one place to another, and having to pack up your luggage each time you move between destinations.
However, not all cruises are created equal and while some specialize in family-friendly vacations, others are more suited for couples looking for a fun-filled, romantic journey. It is important to choose the right cruise for your needs and travel style to ensure that you have the vacation that you dreamed of.
Choosing the Correct Caribbean Cruise Itinerary
When you first start looking for a cruise, it can be pretty overwhelming. There are so many destinations to choose from, different cruise lengths, and their departure dates. If you are really flexible on when you go and how you stay aboard, that is awesome. You may be able to score some amazing deals on both short cruises doing quick hops from Florida to the Bahamas and long cruises that are visiting many destinations across the Caribbean..
However, if you are a bit more constrained by departure dates, length of time, and budget, you need to start off by deciding what is the most important thing to you. Is there a place that you are dying to see? Do you want to visit as many Caribbean destinations as possible to check them off your travel wish-list? Or would you prefer to simply stay on the ship and enjoy all the amenities and attractions that it has to offer? Or maybe something in between?
Any of these factors will already start to limit your options and make it easier to choose one. Most of the shorter cruises (2-5 days) on all cruise lines leave from ports in Florida and will head to the Bahamas or Mexico. Once the cruises start getting a bit longer (6-9 days), you will start seeing destinations across the Western and Eastern Caribbean like the Cayman Islands, Puerto Rico, Dominican Republic, Jamaica, and Haiti. Then, you have the really long cruises that make their way from American ports down to the ABC islands of Aruba, Bonaire, and Curacao, St. Maarten, St. Lucia, and St. Thomas.
If you are short on time but still want to visit the Southern Caribbean, you can first fly to ports in Barbados, or San Juan and board the cruise from there.
Choosing the Correct Amenities
Over the past few decades, cruise ships have evolved from simply being a way to travel easily from place to place to being hotels, theme parks, and entertainment complexes all in one and you can now do anything from go-karting to ice skating while at sea. The kind of vacation that you have can be greatly impacted by the ship that you are on and conversely, the ship that you choose should be based on the vacation that you want.
While you are checking out the amenities available, keep in mind the ship's route and how much time you want to stay on the ship vs. on land. While it is really cool to say that you were on a ship with the world's tallest water slide, if you aren't going to use it then there may be better options for you. The amenities, and how you plan on using them, can make a big difference in the ship that you choose and the price tag that comes with it.
The Best Caribbean Cruise Lines
Since the wide array of options can seem a bit confusing at first, we have put together this handy guide to help you pick the best Caribbean cruise for your next vacation.
1. Carnival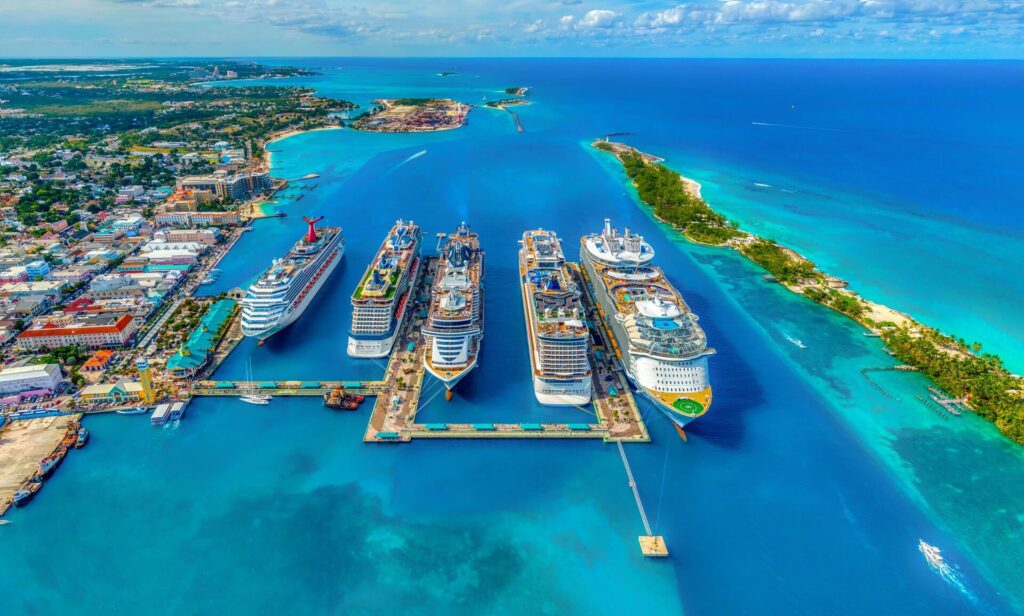 Photo by Fernando Jorge on Unsplash
Carnival is the world's largest cruise line and offers cruises all over the globe. They specialize in family-friendly cruises, often with an unbeatable price. On their website, they offer 174 different Caribbean cruises with varying lengths and destinations. 119 of these are for 6-9 nights while 46 of them are for 2-5 nights.
Their cruises leave from ten ports in the United States and two in the Caribbean.
Baltimore
Galveston
Miami
Port Canaveral
Mobile (AL)
New Orleans
Tampa
New York
Charleston
Norfolk
San Juan, Puerto Rico
Barbados
2. Royal Caribbean
Photo by Fernando Jorge on Unsplash
As the second largest cruise line, Royal Caribbean has many different cruise options to suit different budgets, needs, and routing preferences. They have some of the biggest ships in the world (think the megaresorts that you find in places like in Orlando, Cancun, Vegas, or Dubai and you have the general idea) making them great for family-vacations but perhaps not so perfect if you are looking for something a bit more intimate. On their website, they offer 159 different Caribbean cruises with 35 lasting from 2-5 nights, and 97 from 6-8 nights.
Their cruises leave from seven ports in the United States and three in the Caribbean.
Baltimore
Cape Liberty (NJ)
Fort Lauderdale
Miami
Tampa
Orlando
Galveston
Bridgetown, Barbados
Nassau, Bahamas
San Juan, Puerto Rico
3. Norwegian Cruise Line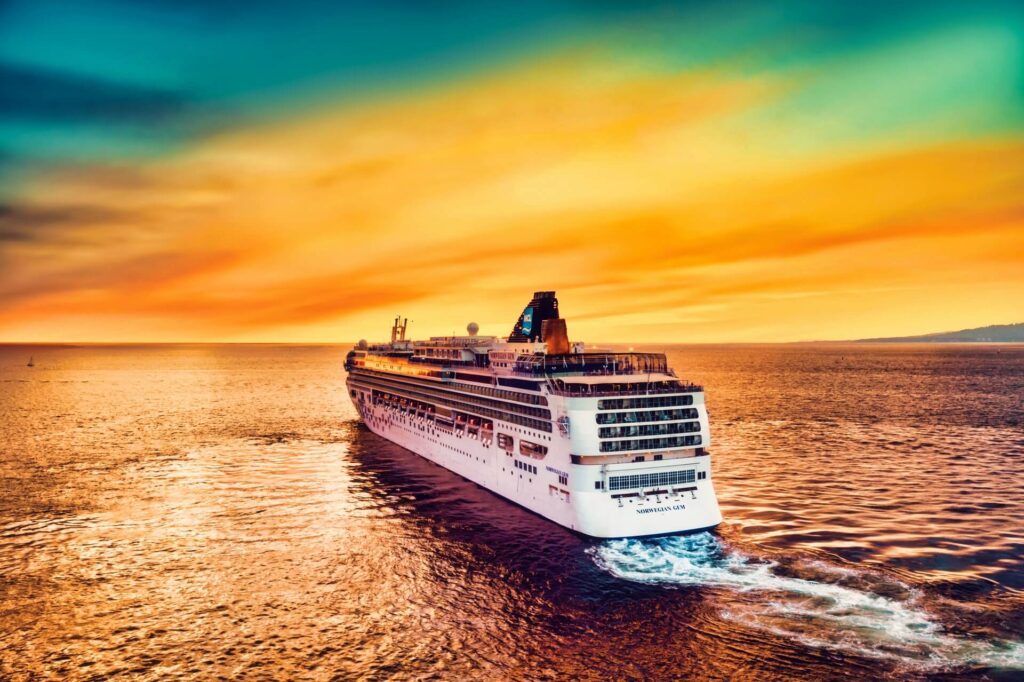 Photo by Alonso Reyes on Unsplash
Norwegian offers more than 83 cruises to choose from on their website. Norwegian doesn't offer any cruises less than 5 days and 53 of their cruises last from 5-8 days while 30 last from 9-14 days so there is a high chance that the clientele will be slightly different than what you would find on Carnival and Royal Caribbean cruises. Interestingly, they offer one-way trips which allows you to explore at your own pace and saves you the cost of a round trip plane ticket.
Their cruises leave from six ports in the United States and three in the Caribbean.
Galveston
Miami
New Orleans
New York
Orlando
Tampa
San Juan, Puerto Rico
Panama City (Colon & Fuerte Amador)
4. Disney Cruise Line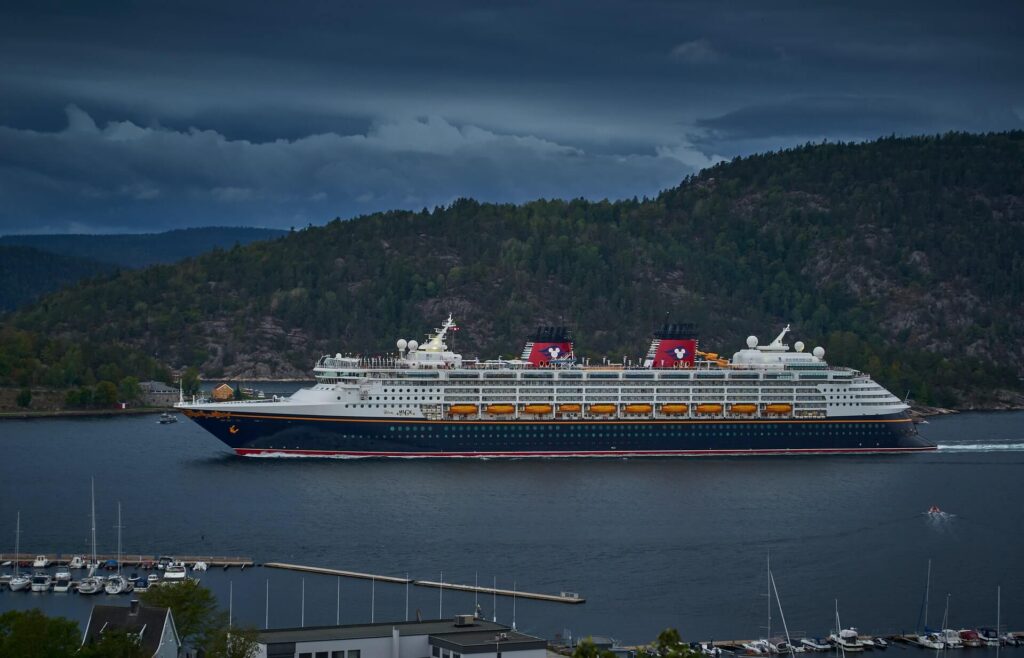 Photo by Vidar Nordli-Mathisen on Unsplash
Although Disney cruises tend to be more expensive than other family-friendly cruise lines, they are able to offer some of the best kid-friendly activities and amenities of any of the major cruise lines in the industry (which, to be fair, you would kind of expect from Disney). They focus heavily on short cruises to the Bahamas with more than 193 options available on their website. If you want to venture a bit further out to sea, there are 126 cruises in the Caribbean. Most of them last between 5-7 nights and many of these include a stop at Disney Castaway Bay, their very own private island in the Bahamas.
Their cruises leave from seven ports in the United States and three in the Caribbean.
Galveston
New Orleans
Miami
Orlando
San Juan, Puerto Rico
5. Celebrity Cruises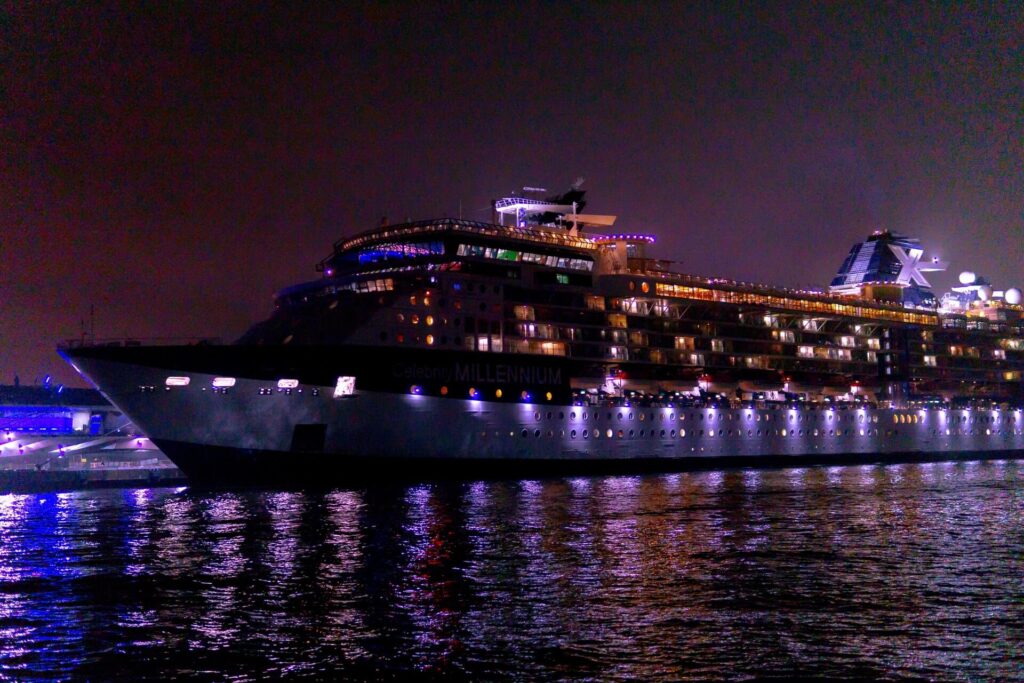 Photo by Akinori UEMURA on Unsplash
Celebrity Cruises offers 140 different options for Caribbean cruises on their website and more than 75% of these are for six days with a large amount being 10 days or more. These longer itineraries are particularly great if you want to explore further south in the Caribbean and can be much less expensive than you would expect thanks to the great deals that they have on their website.
Their cruises leave from four ports in the United States and one in the Caribbean.
Cape Liberty, NJ
Fort Lauderdale
Miami
Tampa
San Juan, Puerto Rico
6. Princess
Princess offers a much smaller selection of Caribbean cruises than any of the "big players" with only 48 options available on their website. 31 of these are for nine days or longer. This could be the perfect choice if you are a retired traveler with lots of time to explore. Cruises leave from just two ports including Fort Lauderdale and New York.
7. Seabourn
Seabourn Cruises are pretty much the creme de la creme of cruises. These high-end ships are much smaller than your standard cruises with the highest space per guests ratios of the industry and feature some of the most luxurious amenities at sea. Since the ships are significantly smaller than the bigger carriers, they are able to go into some areas that the larger ships can not. There are 52 different Caribbean cruises to choose from on their website and they focus heavily on longer cruises. The shortest itinerary is for six days and leaves from Barbados rather than a US port.
Their cruises leave from two ports in North America, two ports in the Caribbean, and one in Europe.
Miami
St. John's, Newfoundland, Canada
Barbados
Aruba
St. Maarten
Portugal
8. Holland America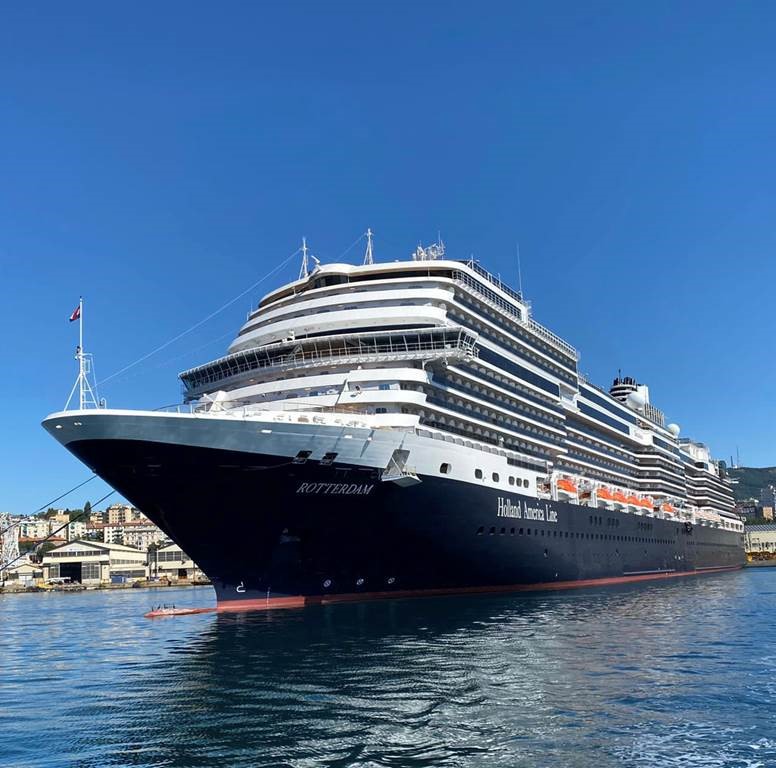 With more than 183 cruise itineraries available on their website, Holland America is another big player in the industry. All Holland America cruises depart from Fort Lauderdale and the cruises focus heavily on longer itineraries with more than 34 cruises lasting 17 or more days and covering pretty much the whole width and breadth of the Caribbean.
9. Oceania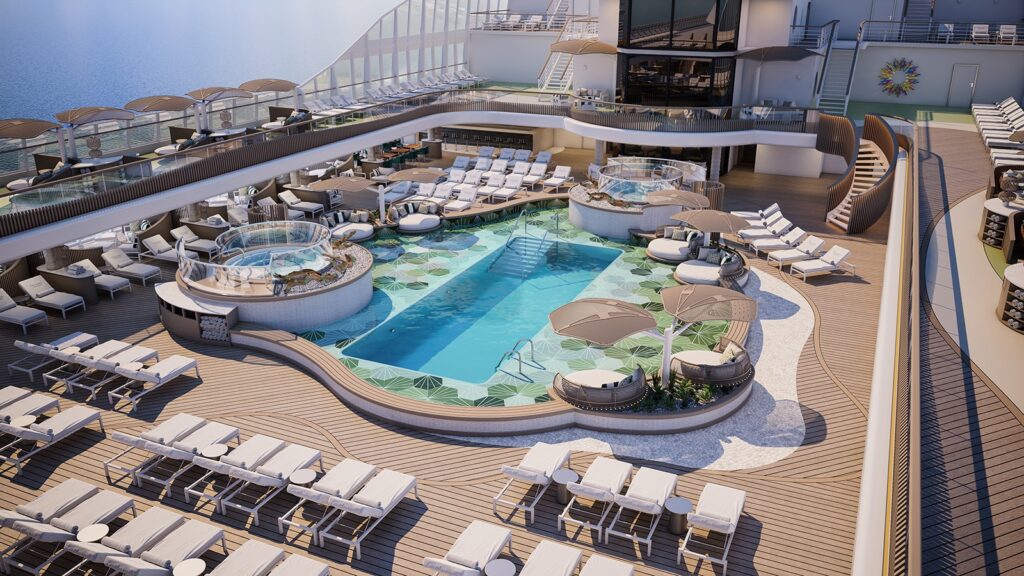 Oceania is another small, luxury player with just 70 different cruises to choose from. The short itinerary they offer is seven days and they offer trips up to 73 days. Many of their itineraries include transatlantic crossings which pass through the Caribbean stopping at different ports along the way. Their ships hold anywhere from 600 to 1200 guests making them a fraction of the size of the size of some of the other cruise liners and the vibe is definitely feels more "country club" than "dance club"
10. Silversea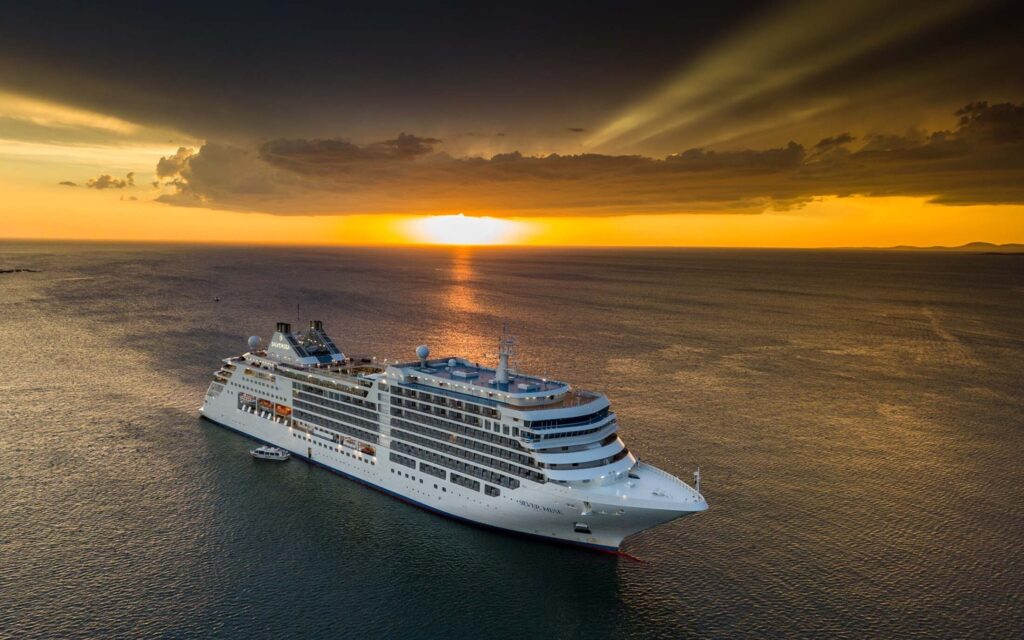 With just 52 different cruises of the Caribbean and South America, Silversea focuses on quality instead of quantity. They offer many one-way voyages to the below ports as well as San Francisco, Lisbon,and Halifax which is great if you want to incorporate a cruise with a longer trip to the Caribbean or Latin America. These cruises are some of the most luxurious available and the price tags are pretty hefty to match.
Silversea cruises leave from two ports in North America, two ports in the Caribbean, and one in Europe.
Fort Lauderdale
San Juan, Puerto Rico
Barbados
New York
Montreal
The Best Cruises for Families
When trying to find the perfect cruise for your family vacation one thing to keep in mind is that most of the newer ships have been especially designed with families in mind. They generally have more space for family attractions such as movie theaters, Ferris wheels, roller coasters, and climbing walls along with swimming pools, water slides, and more .
They also try to one up each other with the most exciting attractions and the best amenities. There are usually dedicated spaces for children including kids clubs where they offer babysitting services so parents can have a fun night out knowing that their kids are being well taken care of.
Below are our favorite cruise lines for families.
Disney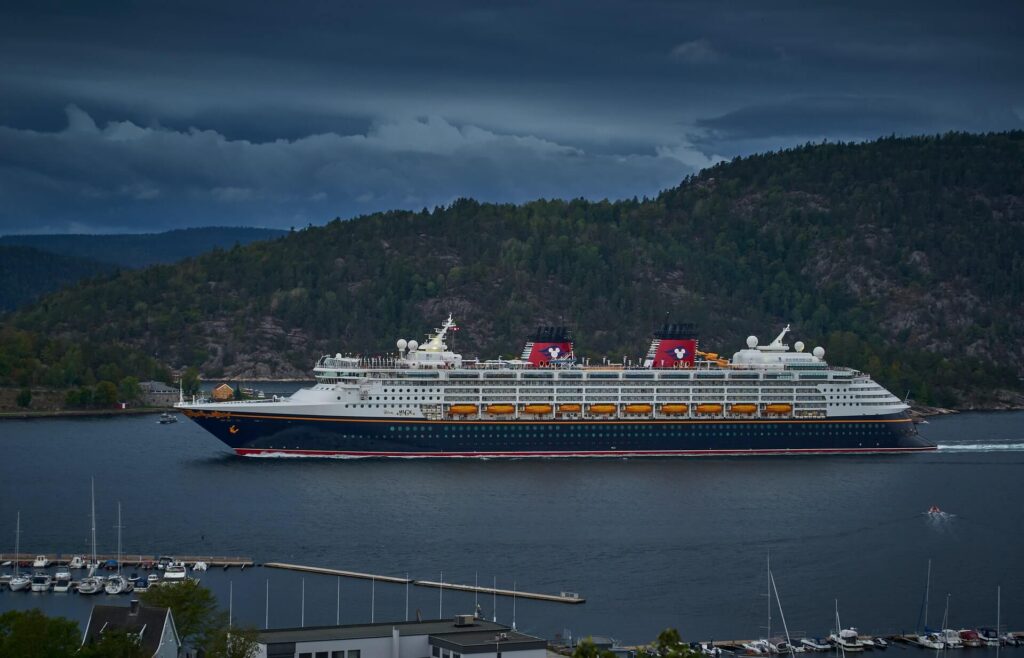 Disney has been one of the most popular cruise lines for families for decades. With different Disney-themed events and activities, Disney cruises kill two birds with one stone – a mini trip into the magical land of Disney and a Caribbean vacation all in one. Disney has thoughtfully-designed their kid's programming for wide age-ranges to accommodate siblings as well as designated areas for teens and tweens and nearly every corner of their ships have been designed with families in mind.
Royal Caribbean Cruises
Since Royal Caribbean has some of the biggest ships of all the cruise lines, they are able to offer a slew of family-friendly activities and attractions. Their Oasis Class ships cater to everyone from the toddlers to teenagers with more things on offer than you can possibly fit in during one vacation.
The Best Cruises for Couples
A romantic Caribbean cruise has been on many honeymooning couples' wish-lists for years and it is no surprise why. It is the one of the most low stress ways to travel allowing couples to pay attention to what is most important – their partner. Whether you are celebrating your one year anniversary or your 20th, Caribbean cruises are the perfect way to spend quality time with your one and only.
Below are our favorite cruise lines for couples.
Seabourn
These ultra luxury cruises are perfect for special occasions like anniversaries, and honeymoons. The ships are small and offer more options for privacy and the exclusive clientele means that the ship maintains a sophisticated atmosphere. Since they are able to visit more areas that than larger ships, it is easy to escape from the cruise ship crowds when you are ashore and get a more authentic feel of the destination.
Norwegian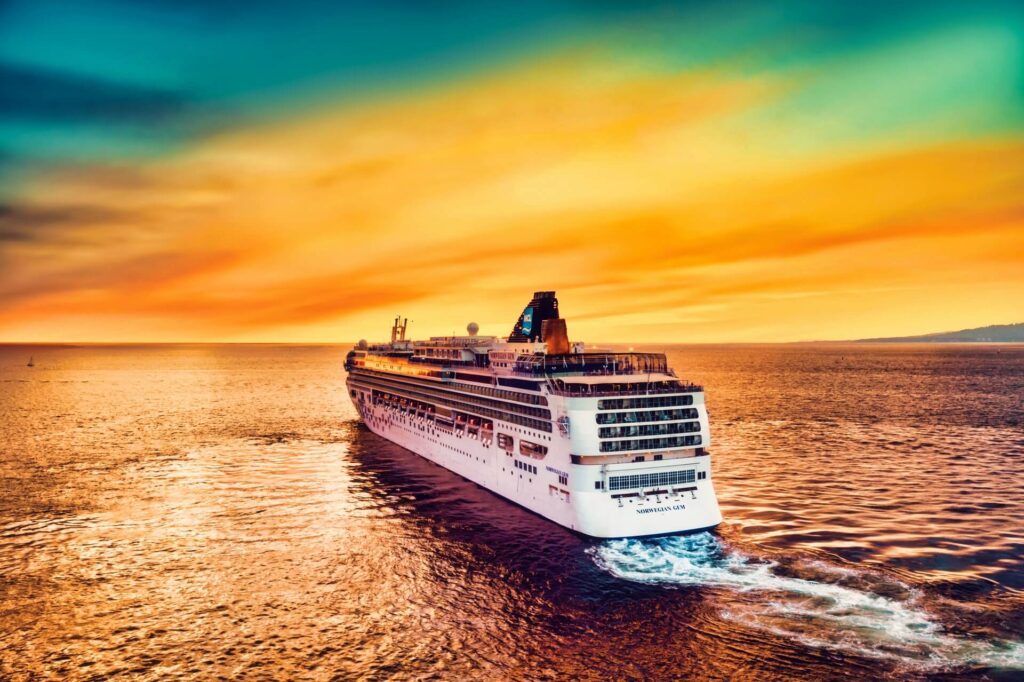 Norwegian is a great mid-priced alternative if you would love to go on a Caribbean cruise as a couple but want to still be able to make new friends and join in on a wide variety of activities. The entertainment selection is generally very good but not over the top and there are fun deck parties where you can let your hair down a bit and maybe meet some other couples.
The Best Cruises for Friends
One of the easiest ways to travel with friends is on a cruise. With tons of different activities to do, you can spend your days together as a group or doing your own thing while still being able to meet up easily at the end and talk about what a great time you are having!
Below are our favorite cruise lines for friends.
Carnival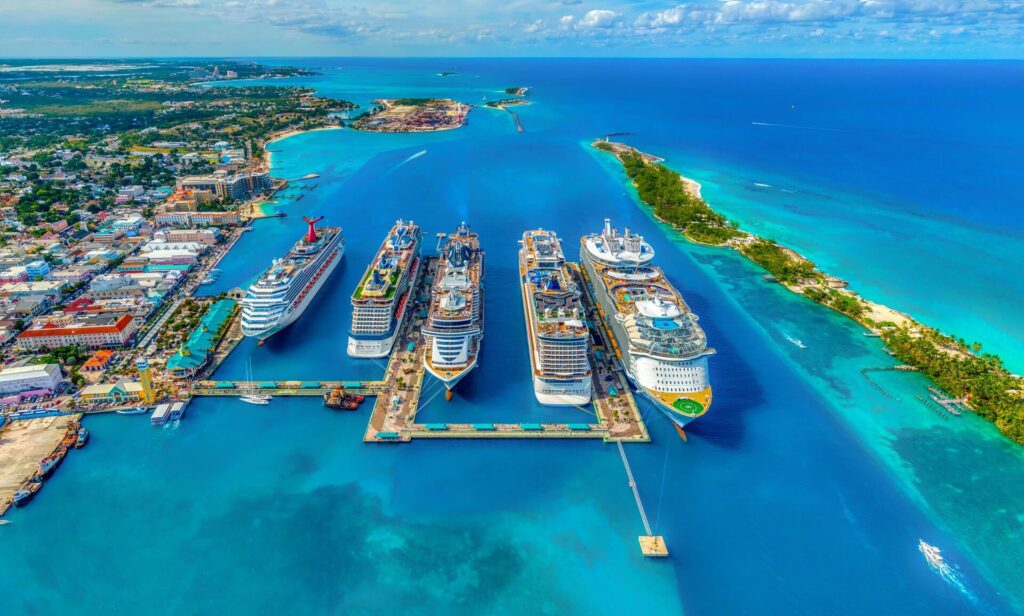 Carnival Cruises are a great option if you are looking for a fun-filled vacation with friends. Although Carnival is known for being family-friendly, there are still plenty of adult-only spaces where you can sit back, relax, and enjoy your vacation with your besties! Best of all, Carnival Cruises leave from a variety of ports so you have more options to choose from which can increase the likelihood of larger groups all being able to get to one single departure point.
Norwegian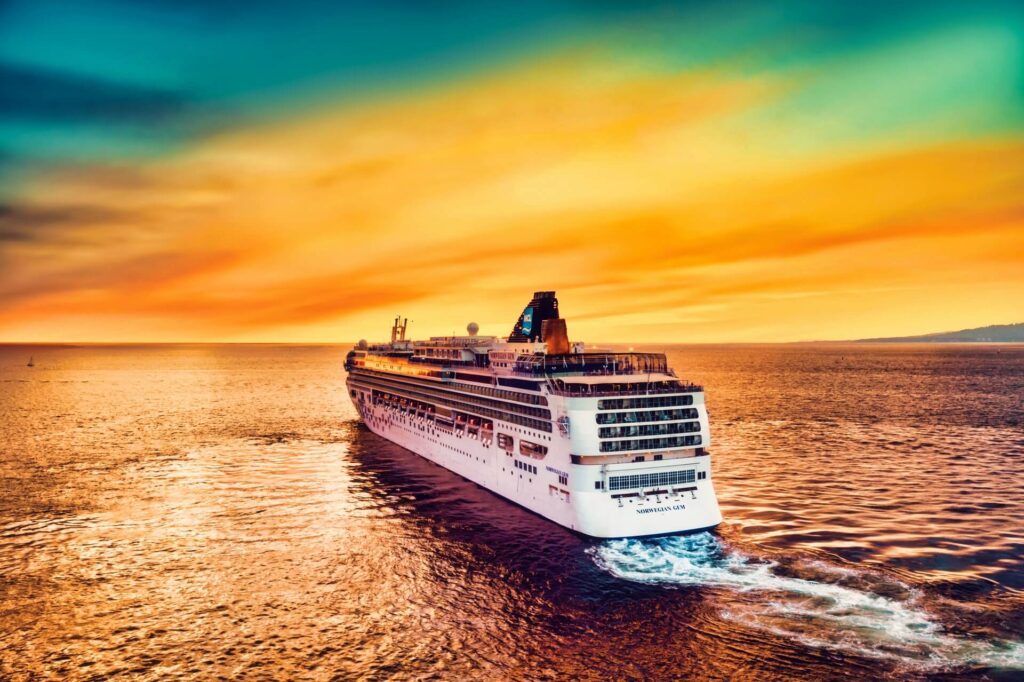 If you are traveling with a friend but don't quite feel like bunking up with them, Norwegian offers cabins especially for solo travelers. Although they are small, they have everything you need and to be fair, how much time do you really spend in the room anyway? Some boats also offer special areas for solo travelers that are designed to make it easier to meet other people. Even if you are traveling with a friend, this offers a great opportunity to socialize with other travelers who are looking for some company.
The Best Cruises for Seniors
Many seniors choose to cruise because of the convenience of being able to explore the world without the hassle of getting from point A to point B. Whether you are traveling with a group of friends, spouse, or solo, cruises are always a great option.
Below are our favorite cruise lines for seniors.
Oceania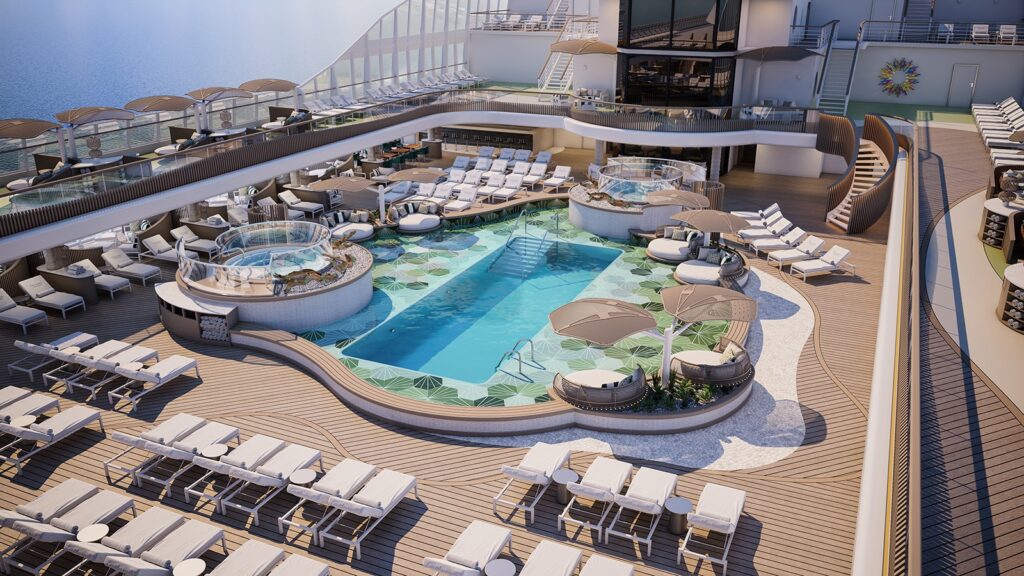 With many long duration voyages available, Oceania is a great line for seniors who have a bit more flexibility timewise. The restaurants onboard serve gourmet meals and there is a heavy emphasis on holistic health and wellness.
Celebrity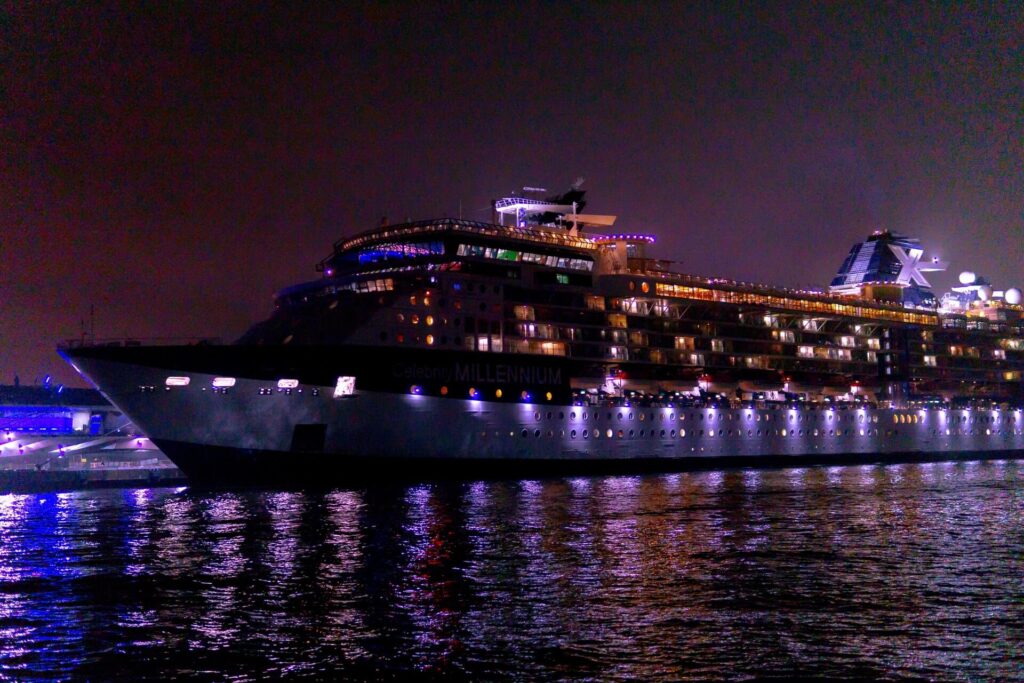 Like Oceania, Celebrity has many longer voyages which allow you to get further south in the Caribbean and visit some of the quieter ports. However, they also offer high-quality service and have a much lower price tag thanks to some surprisingly good deals available online. This makes it a great alternative to some of the more expensive cruises catering to seniors.