Best Cruises to Alaska
One of the most common trips on any traveler's bucket-list is a cruise to Alaska. A place like no other, it's still truly wild with scenery that's out of this world. As one of the most popular vacation destinations among adventurers and nature lovers of all types, you'll have many options. Sailings are only available from around mid-May through mid-September, with the best time for an Alaska cruise in terms of weather during the peak of the season in July and August. To miss the biggest crowds, aim for May or September.
Nearly every cruise line from expedition-style to massive luxury ships serve the 49th state, which means there are almost an overwhelming number to choose from. But that doesn't mean you can wait until the last minute – as so many others are looking to enjoy this experience too, you'll want to book well in advance for the best cabin and the best deal.
1. UnCruise Adventures
UnCruise Adventures has been providing some of the best Alaska cruises for 25 years, popular among those who don't normally enjoy cruises with itineraries focused on exploring and engaging the destinations. This is a small-ship cruise line that has a feel as if you're traveling with friends. There are no Broadway-style shows, but you will get a more authentic look and expert insight into the places you'll visit, while enjoying gourmet cuisine made with locally sourced ingredients, hot tubs for soaking after a day of exploring, and observation decks for watching the wildlife and stargazing.
There's no "forced" itinerary on these cruises – when the spout of a whale is spotted, you'll get to follow and you might get treated to tail slaps, breaches, or even bubble netting, a rare treat with humpback whales using cleverly designed bubbles to trap krill for a feast.
There are many different options to choose from for Alaska cruises 2022 and beyond, like the Glacier Bay Cruise – National Park 7 Night Adventure which sails round-trip from Juneau. You'll spend two full days in Glacier Bay National Park with stops in Tracy Arm to witness blue-tinged glaciers and in Frederick Sound which is often filled with humpback whales feasting on the abundant krill, herring, and zooplankton. Cruising through Icy Strait there are often seals and sea lions hanging out on the rocky outcroppings, while the park itself provides a close-up look at tidewater glaciers and a remarkable amount of wildlife from a variety of whales and other sea creatures to puffins, bald eagles, coastal brown bears, mountain goats, and moose.
2. Regent Seven Seas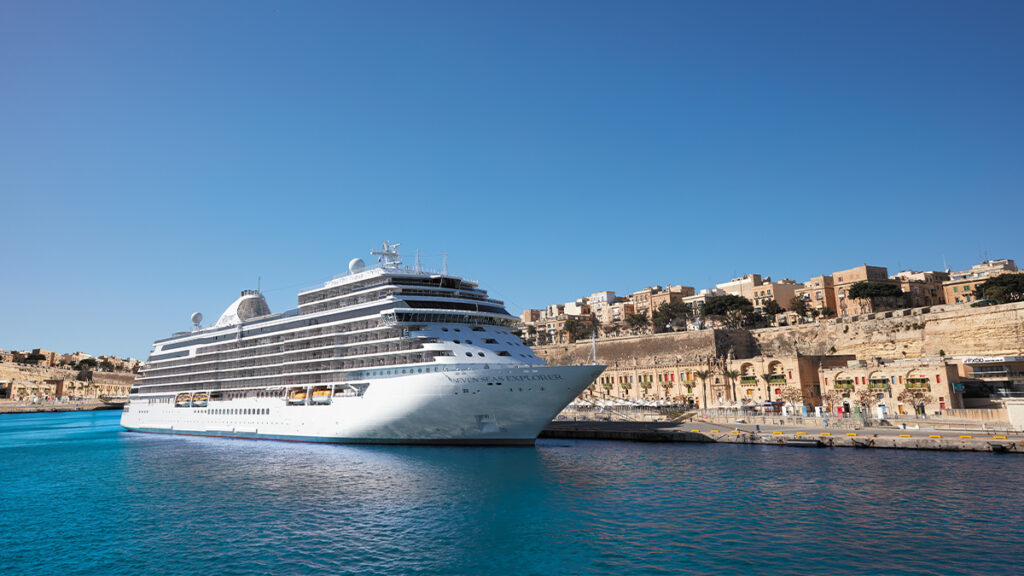 Explore fjords, glaciers, and plenty of wildlife on one of the best cruises to Alaska with Regent Seven Seas. A 7-night cruise from Vancouver to Seward will take you through the Inside Passage where you might spot everything from whales and porpoises to sea lions, sea otters, bears, and eagles. Fares include free unlimited shore excursions, beverages (including premium spirits and fine wines), dining at specialty restaurants, daily replenished minibars, free Wi-Fi, and much more. Fitness classes, decadent spa treatments, and beauty salon services, are all offered too.
Stops include Ketchikan, Juneau, Skagway, and Icy Strait, and you'll cruise alongside Hubbard Glacier too before reaching Seward and its picturesque harbor with colorful homes and a backdrop of towering cliffs that look out to Resurrection Bay, famous for its marine life.
3. Windstar
Famous for its graceful, motorized sailing yachts, Windstar offers an intimate cruising experience on the elegant vessels that have a maximum capacity of 148 to 310 passengers. While there are plenty of perks and yacht-worthy details, the experience comes without the pretentiousness. Think well-designed state rooms with amenities like luxurious Egyptian linens, fresh flowers, granite bathrooms, plush robes, flat-screen TVs, and fully stocked minbars. Dining is true culinary excellence that features the flavors of local culture.
A wide range of cruises to Alaska are available with the 11-day Alaskan Splendors traveling from Seward to Vancouver featuring ports of call in both Alaska and British Columbia, including Sitka, Juneau, Haines, Wrangell, and Prince Rupert where you can take a seaplane excursion that will float right next to a magnificent glacial waterfall. Experience some of the most majestic glaciers throughout much of the trip, such as Harding Icefield in Kenai Fjords, made up of 714 square miles of ice that's up to a mile thick and the 13-mile-long Mendenhall Glacier in Juneau. The landscape is a rich habitat for humpbacks and orca whales along with a host of other wildlife. You'll have opportunities to learn more about Alaska's gold rush history and discover native cultures too.
4. Linblad Expeditions
Linblad, synonymous with adventure travel, is allied with National Geographic, cruising for more than a half-century. Many feel it is the best cruise line for Alaska, particularly those who truly want to learn about the destination while enjoying an intimate experience. It includes expert staff made up of naturalists, historians, undersea specialists, and frequently professional photographers, for a more immersive trip. The smaller ships carry anywhere from 28 to 148 guests and there are no casinos and the like, but spa services can be enjoyed on nearly every itinerary along with excursions taken by zodiac boat or kayak that provide closer encounters with nature, paddling right alongside a pod of killer whales while eagles soar through the sky.
The 8-day Exploring Alaska's Coastal Wilderness cruises from Juneau to Sitka (or in reverse) with stops in Tracy Arm, Petersburg, Frederick Sound, the Inian Islands, and Glacier Bay National Park. You can join a different naturalist every day, making this adventure as active as you'd like. All cabins have private bathrooms and windows providing views of the incredible scenery and wildlife you're passing.
5. Cunard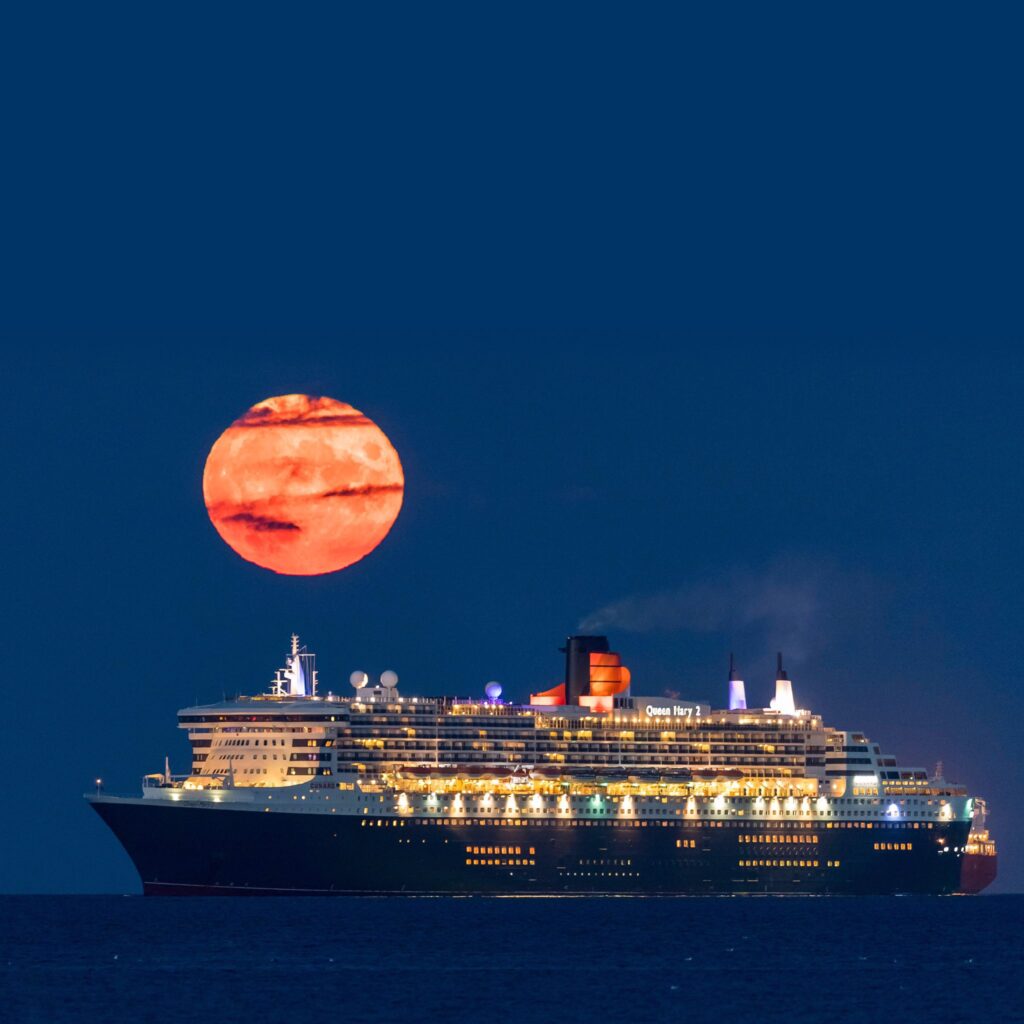 Cunard offers some of the best cruise ships for sailing to Alaska, famous for its white-glove service. The Cunard Queen is big enough to offer lots of amenities and activities, including afternoon tea and special gala evenings, with expansive decks for enjoying a full view of the scenery. The staterooms are some of the most spacious you'll find, and the fine dining options are truly fantastic at the Queens and Princess Grill restaurants. Take advantage of a wide range of shore excursions to explore hidden Alaska gems, famous natural wonders, and national parks. You can even hop on the scenic White Pass Railway to explore by train.
A 13-night cruise departing from Vancouver will bring you to Hubbard Glacier, Juneau, Skagway, Glacier Bay, and Ketchikan before concluding in San Francisco for the ultimate way to explore the North America's west coast.
6. Norwegian Cruise Line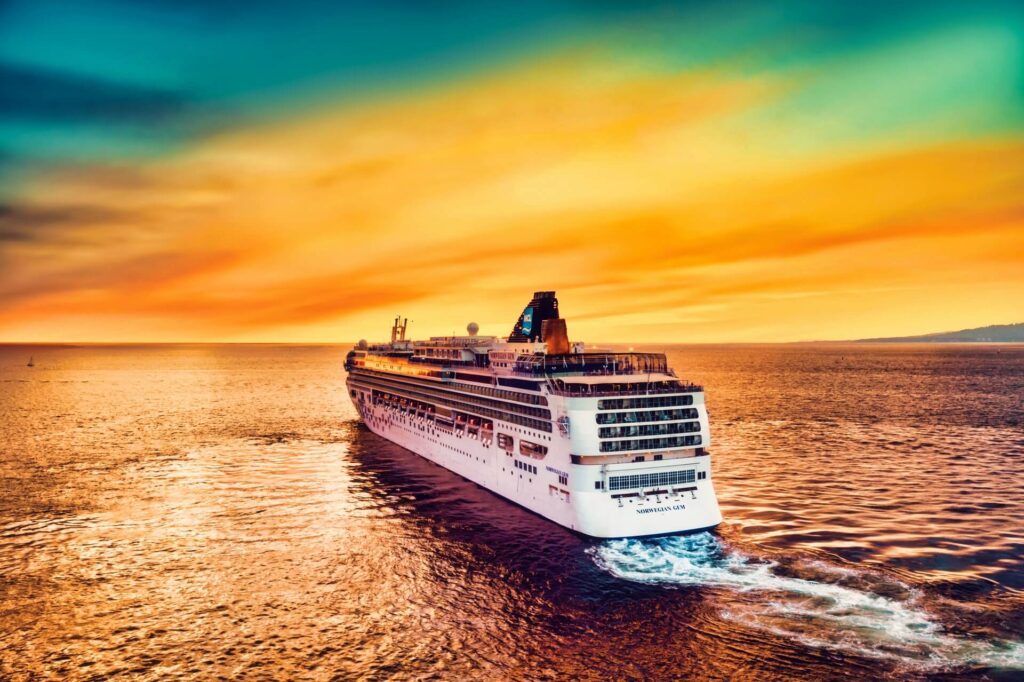 Norwegian Cruise Line is ideal for those looking for Alaska cruises from Seattle. The Norwegian Spirit offers nine nights sailing round-trip from Seattle providing what it refers to as "Freestyle Cruising." It allows passengers to enjoy a more customized, independent trip that provides an outstanding value for the itinerary, high quality food and service. There's a focus on more immersive Alaska experiences with extra time at each port. Yet you won't have to compromise when it comes to amenities as it includes a casino, a fitness center with aerobics classes, multiple outdoor hot tubs, and the Thermal spa suite where you can take advantage of heat therapy to relax and recharge. Plus, all included in the fares is an open bar, specialty dining, excursions, and much more.
The ports of call include Sitka, Icy Strait, Skagway, Juneau, Ketchikan, and Victoria, the beautiful capital of British Columbia. You'll see many glaciers right from the ship and get an up-close look at Endicott Arm Fjord and Dawes Glacier.
7. Holland America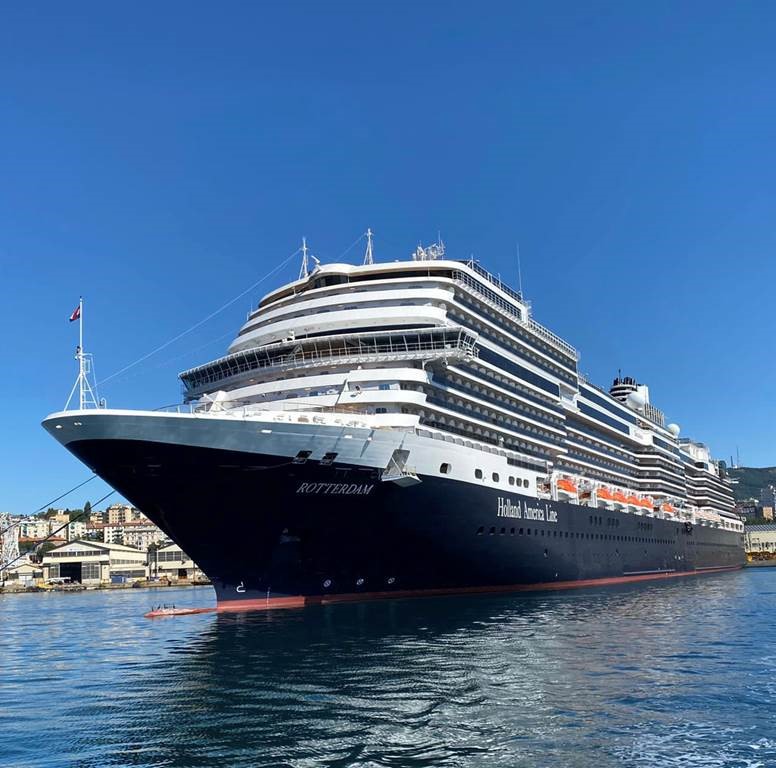 One of the top Alaskan cruise lines, Holland America is often named the best – in fact, it was named the "Top Pick" for Alaska cruises three times in five years at the AFAR Travelers' Awards, most recently in 2020. While you can still book cruises for 2022, this line is already booking for 2023, making now the ideal time to plan ahead, locking in a trip like the 10-day Yukon + Double Denali that sails from Vancouver to Anchorage. Stops include Tracy Arm, Juneau, Skagway, Whitehorse, Dawson, Fairbanks, and Denali National Park.
Cruising on the Volendam, at the end of a day exploring Mother Nature's stunning natural wonders, you can unwind with a spa treatment at the spa/salon, enjoy food and wine tastings, and regional cooking demonstrations. It includes a two-night stay in Denali with a wildlife tour of the tundra and the chance to hear firsthand stories of the Klondike Gold Rush in the Yukon.
8. Viking Cruises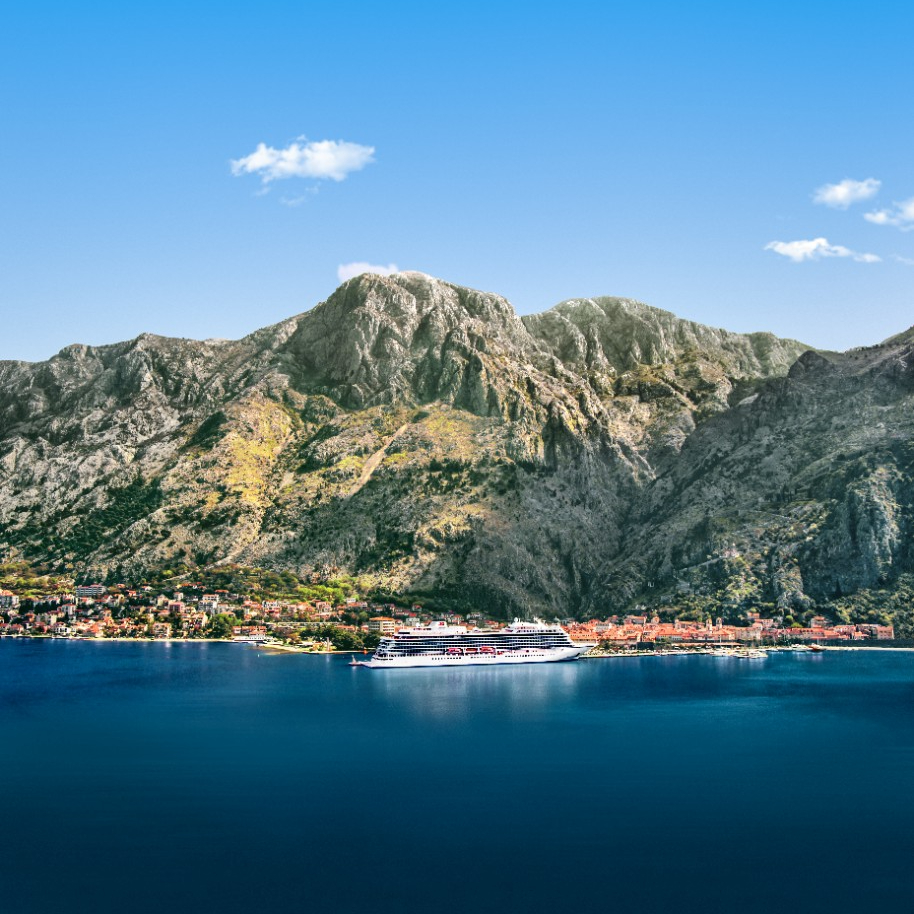 A Viking Alaska cruise includes trips on the Viking Orion, a sleek new ocean liner that launched in 2018 with plenty of high-end amenities. It even includes the popular Scandinavian hot-and-cold experience where you can cool off in the snow grotto as snowflakes fall all around you before jumping into the hot tub or the sauna to warm up, and then do it all over again. There are spa treatments, two movie theaters, a library, fitness center, shops, salon, and a living room where passengers enjoy live entertainment. At night, movies are screened at poolside under the stars. Plus, all staterooms are equipped with balconies, bathrooms with heated floors, minibars, and flat-screen TVs.
The 10-Night Alaska & the Inside Passage cruise features demonstrations, lectures, and tastings as part of its Culture Curriculum, allowing passengers to learn about the culture of each destination. You'll witness pristine wilderness, misty fjords, glistening walls of ice, and charming towns, departing from the small coastal town of Seward, home to popular Resurrection Bay and its myriad of marine life. Stops include Valdez, Icy Strait, Skagway, Juneau, Sitka, and Ketchikan as well as a full day of cruising the Inside Passage.
9. Silversea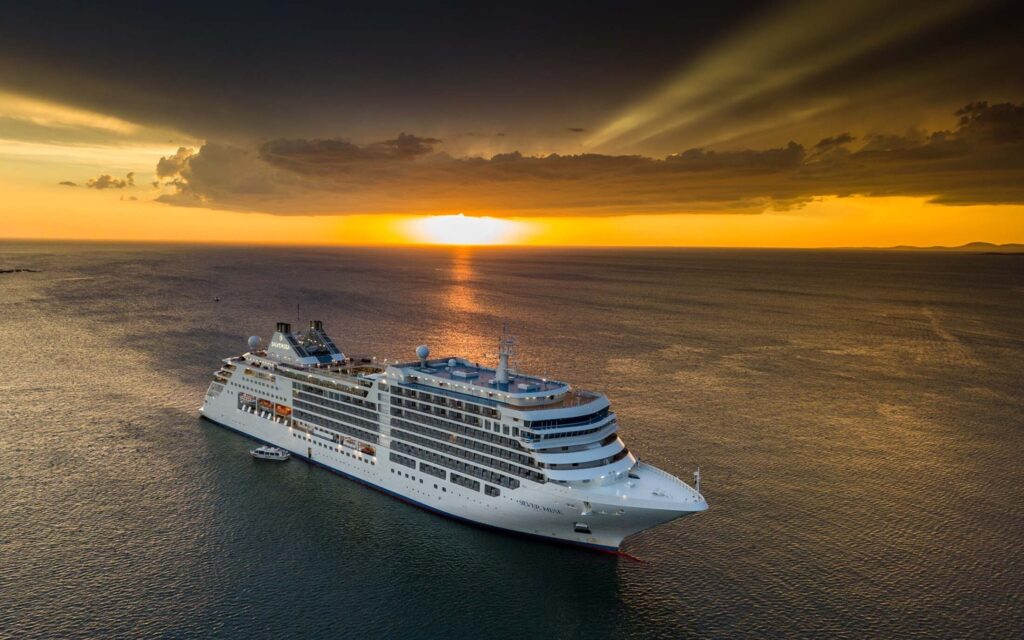 Sail on the Silver Muse with Silversea, cruising from Vancouver to Seward over seven days, taking advantage of the exceptional service with nearly a 1-to-1 crew-to-guest ratio. All cabins come with butler service and include luxurious amenities like a marble bathroom, Pratesi bed linens, and a balcony or picture window. You can go all out by booking one of the Owner's Suites which have as much as 1,668-square-feet and include welcome champagne and fruit. There are a variety of onboard facilities to enjoy as well, like a pool, spa, gym, casino, and multiple lounges. Choose from eight different dining venues showcasing diverse cuisine from French to Asian and Italian fare.
Alaska cruise ports on this trip include Ketchikan, Juneau, Skagway, and Sitka. You'll cruise to Hubbard Glacier and embark on a train ride to the famous Alaska Railroad, traveling to Denali National Park. The excursion includes a full-day Tundra Wilderness Tour that searches for the park's wildlife like moose, gray wolves, bears, Dall sheep, and caribou. You'll even meet a four-time Iditarod champion to learn about his champion dogs and the Last Great Race.
10. Seabourn
Seabourn is often named among or at the top of the most luxurious cruise lines, recognized for its exceptional service with a nearly 1-to-1 crew-to-passenger ratio and outstanding fine dining. The 11-Day Inside Passage & Alaska Fjords trip sails on the Seabourn Odyssey, an all-suite vessel which includes champagne upon arrival, 24-hour room service, and a personal suite stewardess for any additional requests. The itinerary sails round-trip from Vancouver and cruises through Queen Charlotte Sound, the Misty Fjords and Johnstone Strait off Vancouver Island. It includes a visit to Hubbard Glacier, and ports of call at Ketchikan, Sitka, Icy Strait, Juneau, and Wrangell.
Cabins are impressive, with stocked bars, flat-screen TVs, separate bedrooms and living areas, and walk-in closets. Bathrooms have a shower, tub, and dual sinks. One of the reasons dining is such a standout on Seabourn comes thanks to celebrity chef Thomas Keller's The Grill, although you'll have a number of other options, including casual poolside fare. After dinner, test your luck in the casino, or relax with a cocktail at one of multiple bars. Nightly entertainment includes events like dance parties on the deck. There's also a spa, fitness center, a putting green, pools, and hot tubs.
BONUS: Best Cruise Lines for Families, Adults, Couples, and Seniors
Best Alaska Cruise Line for The Family
When asking "What is the best cruise line for Alaska for families?" you might think Cunard would be best for adults only with its white-glove service, but it surprisingly excels when it comes to activities and accommodation for young passengers. Those of all ages are sure to be satisfied with an Alaskan cruise on this line. It has a special children's program for ages two through 17 and even a nursery for little ones six to 23 months. There are even expertly trained British nannies who keep watch while infants are sleeping, alerting parents via a pager when they wake up – perfect for those gala evenings when adults want some fun alone time.
Cunard includes a Play Zone with story-time, sports competitions, arts, and crafts, and more, with activities for both young children and areas specifically for older kids and teens. Infants under two years old cruise free and complimentary baby baths, cribs, and cots are all available.
Best Alaska Cruise Line for The Adults
Viking offers some adults-only cruises, but even the cruises where younger ones are welcome, the trips tend to be more adult-oriented, attracting few families with children. With smaller ships, there's a more intimate, social atmosphere, ideal for solo passengers who won't be overlooked with plenty of time to get to know the crew and fellow passengers.
Once aboard, you'll be able to take advantage of activities like cooking classes, craft demonstrations by local artisans on everything from glassblowing to shoemaking, wine tasting events that showcase local wineries, and cooking classes focused on popular foods in the region. The wide range of cultural and educational pursuits available on the ship and on shore make Viking a great pick for adults looking for an Alaskan cruise.
Best Alaska Cruise Line for Couples
Regent offers some of the best Alaska small ship cruises, with the intimate environment ideal for adventurous romance-seeking couples who want to enjoy a sophisticated setting. This line offers everything from unlimited offshore excursions so you can focus on actively experiencing each destination and soaking up the culture together, to intimate dinners in specialty restaurants, all included in your cruise fare. Look forward to onboard activities like theater performances and guest lectures as well.
Spa and wellness facilities offer even more ways to turn up the romance. You'll also get a welcome bottle of champagne and unlimited free beverages that include fine wines, premium spirits, and a daily replenished in-suite minibar.
Best Alaska Cruise Line for The Senior
Holland America offers accessible experiences that make it ideal for seniors looking for the best Alaska cruises. The midsize ships have long-been popular among the more mature traveler, both for entertainment options and destinations. Of course, as mentioned, this line is particularly known for its cruises to Alaska. The ships are easy to get around and usually don't attract many, if any, children. Holland's shore excursion program appeals to the well-traveled who want more comprehensive information about each destination, the local customs, and culture.
For those who have any difficulties getting around, it may be the top cruise line – in fact, it was honored by Porthole Cruise magazine as the No. 1 cruise line overall based on facilities for physically challenged guests. Ships even include a specially designed lift system for tender transfers and multiple accessible rooms. All cruises include wheelchair assistance at both embarkation and disembarkation. Scooters and other amenities can also be provided to support nearly any type of disability issue.